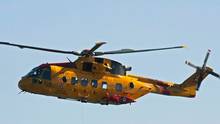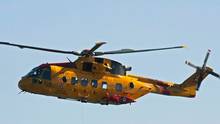 The search and rescue mission initiated last night, encompassing an enormous region of the bumpy seas off of Nova Scotia's south coast, will recommence early today as last night's mission was unable to find the five missing fishermen or their small vessel.

Officials have confirmed that they received the distress signal of the 13-metre vessel at around 11 p.m. on Sunday evening, coming from a position approx. 120 kilometers southeast of Liverpool. The spokesperson of the Halifax search and rescue co-ordination centre, Lt. Peter Ryan, stated that the weather conditions during the night were extremely rough. He explained that "seas were six metres, there were high winds, the weather was very tricky." Additionally, he revealed that "they have found nothing yet, and at this point 7,000 square miles have been searched." Ryan elaborated that the search for the crew by a C-130 Hercules aircraft, a federal Fisheries aircraft and the coast guard vessels Earl Grey and Sir William Alexander is continuing today. Whereas the Aurora aircraft, which was used during the search and rescue mission of last night, is refueling and will expectedly rejoin the search later today. Furthermore, a Cormorant helicopter will also rejoin the mission as it was called off last night due to poor weather.

The father of one of the crew member have revealed that the name of the vessel is Miss Ally, from Woods Harbour, N.S. Ryan updated that the search centre is still receiving signals from the vessel's distress beacon, but sadly the vessel itself has not been located yet.