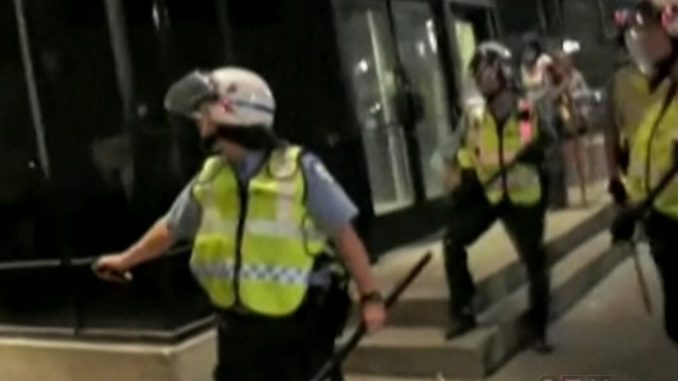 The Montreal Police Brotherhood confirmed on Tuesday that the Montreal police officer who became highly infamous due online videos of her use of pepper spraying protesters and aggressively arresting men who were drinking beer in public. It was revealed that Const. Stefanie Trudeau, better known by general public by her badge number 'Matricule 728,' has been arrested overnight.

Trudeau will expectedly appear in court later today, as the Crown prosecutor refrains from revealing the charges laid against Trudeau, while reports claim that she was arrested for uttering threats in relation to a matter not connected to the pepper spray or beer-drinking incidents. Even when Trudeau was being arrested, she was already placed on suspension from her duty.

Trudeau was initially recorded on camera while using pepper spray on a crowd of student protesters and a spectator who did not pose any threat in May 2012. Later in October, she was again filmed while arresting a man who was drinking at the bottom of a staircase while keeping the stairwell's door open. The man's friends claimed that the arrest is unnecessary, who were quickly put in a headlock, dragged down the stairs, and put in a choke hold and handcuffed. During that incident, Trudeau also detained their cellphones, one of which was still recording video. Trudeau was recorded to have been taking the mobiles to her cruiser and informing her supervisor while using derogatory terms such as "rats" and "guitar strummers" to refer the men.