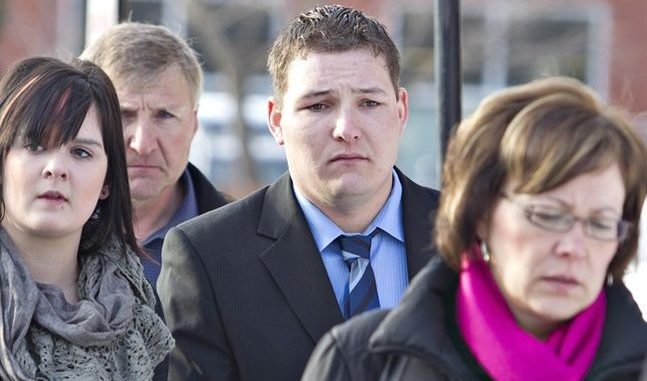 A Grande Prairie judge has reserved his decision until Wednesday, after a full day proceedings in court on Tuesday, regarding the sentence of the suspect who pleaded guilty to a car accident resulting in death of four teens, while the fifth remained seriously injured. 23-years-old Brandon Holubowich pleaded guilty to four counts of dangerous driving causing death and one count of dangerous driving causing bodily harm in a Grande Prairie court on Tuesday.

These charges were laid after a dreadful car crash on Highway 668, on October 22, 2011, claiming lives of 16-year-olds Matthew Deller and Vincent Stover, and 15-year-olds Walter Borden-Wilkins and Tanner Hildebrand. The fifth teen, Zach Judd, was reported gravely injured from the incident, but has now recovered since. The defence and Crown Prosecutor presented a joint recommendation for Holubowich's sentence, particularly three years imprisonment and another three years' driving prohibition, in court on Tuesday.

The agreed statement of facts presented to court explained that Holubowich had been drinking among friends before the accidents, while both the Crown and defence requested the judge to take in consideration that the high speed at the time of accident had a major role in the consequences. The documents submitted in court show that Holubowich was driving at 151 kilometres an hour at the time of accident. Four of the victims lost their lives on the scene, while the fifth, named Judd, was still fighting for breath while Holubowich fled the scene. The court heard victim impact statements from a number of people affected by the crash on Tuesday afternoon.