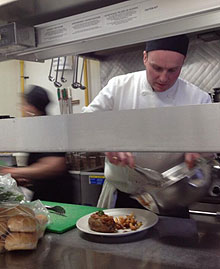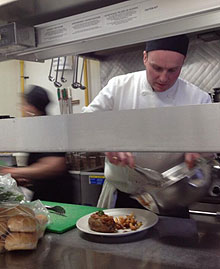 A small restaurant in rural Manitoba has decided to close its doors permanently after its owners claim that they were confronted by homophobic insults. "Pots N Hands" was launched in Morris in December, 2012, however recently in March this year, the owner, Dave Claringbould, states that several people in and outside the restaurant made impolite remarks regarding him and his partner. Refusing to share the detail of the comments, Claringbould alleged that the incidents have had a severe off-putting impact on the business.

Claringbould revealed that customers who had standing weekly reservations have suddenly cancelled, in light of the comments, and never returned after that. He stated that "we were just trying to bring a new restaurant to the community." A report shows that their business dropped by almost a third after the couple's sexual orientation was made a public issue. Morris's mayor asserted that he is saddened to hear that they are closing up shop, while highlighting that this doesn't reflect the attitude within the town. Morris Mayor, Gavin van der Linde, alleged that "It's sad that there is still so much ignorance."

Claringbould admitted that the incident was discussed during a committee meeting, after which the group decided to dine at the restaurant for lunch to show their support. Several other people were also present at the restaurant to eat on Tuesday and show their support, and asserted that they hope to convey the owners that the comments were made by only few people and do not reflect the views of everyone.