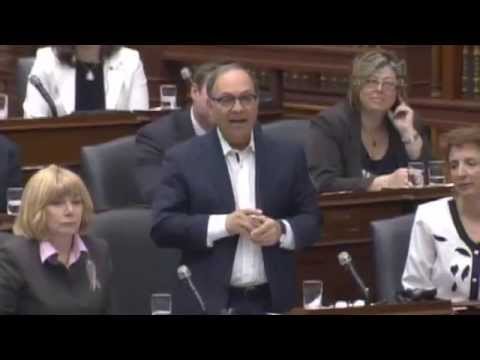 Trinity-Spadina MPP Rosario Marchese called on Minister of Education Liz Sandals to protect music programs for thousands of Toronto students.

"Why is the provincial government pushing the Toronto District School Board to cut back music instruction in strings, band, vocals and steel drums at 300 Toronto elementary schools?" asked Marchese.

Proposed cuts to the Toronto public board music program come as the board faces a $27-million deficit.

"Music is a critical part of a well-rounded education," said Marchese. "While wealthy students can afford music lessons outside of the school system, most of Ontario families depend on public schools to provide good quality music instruction for their kids."

A campaign to save the music program has sparked an online petition with close to 2,400 signatures, including support from k.d. lang and Anne Murray.

"When will the Premier start taking action to protect access to music education for elementary students in Toronto instead of pressuring the TDBS to cut music programs in their schools?" asked Marchese.