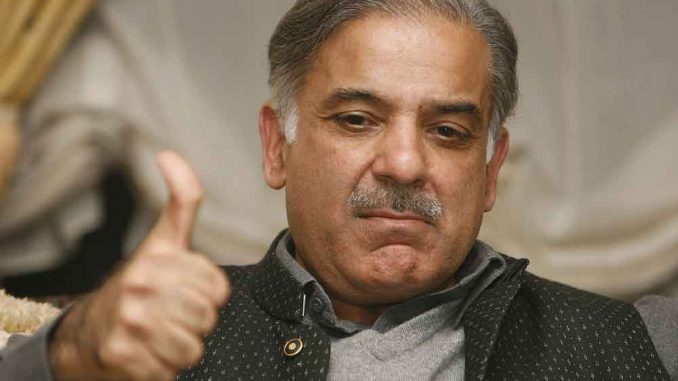 Former Chief Minister Punjab Mian Shahbaz Sharif predicts that PPP will be dramatically defeated in the upcoming elections as the electorates of Sindh are in the favor of ten-party alliance. The PML-N leader announced that his party will particularly focus on infrastructure development of Sindh after coming to power.

Shahbaz announced a 70km long metrobus service and underground railway system for the people of Karachi. He promised to overcome electricity shortfall within two years after coming to power and claimed to introduce Ujala scheme internship programs and laptop schemes in Sindh. He has already executed similar programs in Punjab during his last tenure.

The PML-N leader urged the people of Sindh to be aware of those who have never lived up to the expectations and rather devoted their energies at taking steps that benefit them and their families. He said the candidates of the ten-party alliance in the election are sincere and responsible.

According to Shahbaz, all the major issues including seats adjustments within ten-parties-alliance have been resolved. The provincial parliamentary board of the PML-N consisting of Syed Ghous Ali Shah, Liaquat Jatoi, Salim Zia, Nihal Hashmi and Ali Akbar Gujjar conducted meetings to resolve the issues. Ghous Ali Shah, Latif Palejo, Imtiaz Ahmed Sheikh, Sardar abdul Rahim, Kamran Tessori, Salim Zia and others were present at the occasion.