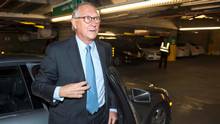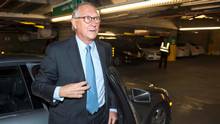 During his appearance at the Quebec's corruption inquiry, Former Montreal mayor, Gérald Tremblay, revealed that the made an official complaint to the former Montreal police chief, Yvan Délorme, in 2006, regarding his chief political fundraiser to have attempted to hampere a Toronto business setting up in Montreal, though he was instantly told that there was no case.

Testifying to the commission on Thursday, Mr. Tremblay informed to have received a call from an executive at an Ontario-based shopping centre developer, SmartCentres, who criticized that Bernard Trépanier had demanded a $1-million bribe in order to allow the company to set up in Montreal. Consequently, Mr. Tremblay asserted that he consulted his right-hand man, Frank Zampino, and later fired Mr. Trépanier, following had directly informed the police chief, who quickly refused him, saying there would be no investigation. Mr. Tremblay mentioned that "Yvan Délorme told me no act had been committed and there was nothing he could do." Mr. Délorme gave up his office due to personal reasons in 2010, despite having recently signed a new five-year contract.

It was extremely clear after a long day of testimony filled with shocking revelations that several high-level city officials were actually concerned that he expressed for the appearance of ethical conduct. Mr. Tremblay explained how he was cheated or deceived by a city manager, the chair of his executive committee to his chief fundraiser and, finally, his chief of police. Each resigned or was fired under circumstances left in the dark at the time.