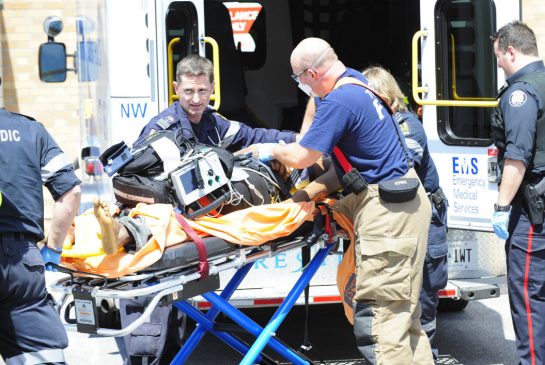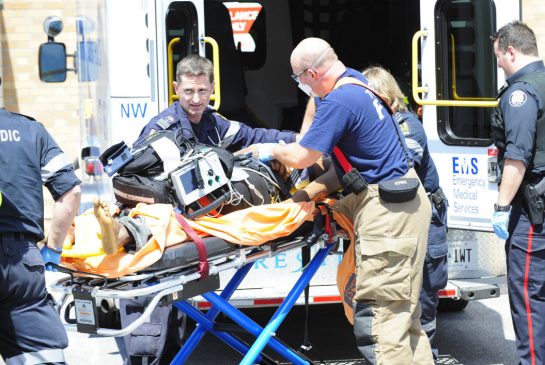 The Special Investigations Unit of Ontario confirmed that a suspect armed with a machete was shot down by Toronto police outside a Scarborough bank on Friday afternoon. The details disclosed regarding the incident entailed that the authorities were called in at the TD Canada Trust branch on the northeast corner of Eglinton Ave. E. and Kennedy Rd. at around 12:35 p.m. with reports of a suspicious man holding a machete.

A spokesperson for the Toronto Police, Const. Tony Vella, revealed that a confrontation, which resulted in the suspect being shot, took place on the southeast corner of the intersection, across from the bank. 21-years-old Kim Gauthier was present in a class at Everest College, i.e. at the corner where the shooting took place, and reported that an officer rushed into their fourth-floor classroom, asking everybody to remain inside. She claims to have quickly peaked outside the window and seen a police officer doing chest compressions on the victim, who was lying on his back with his shirt cut open. Gauthier, who claims to have not heard any gunshots, asserted that "I was shocked seeing it right outside the school in the middle of the day." She added that "who knows what was going through this man's head."

The details provided by the police, continued that the Paramedics immediately took over the suspect and rushed him to a nearby hospital without vital signs. SIU investigators confirmed that the man passed away soon after. Gauthier claims that she saw the man having an injury on his right shoulder, which she presumed was a bullet wound.