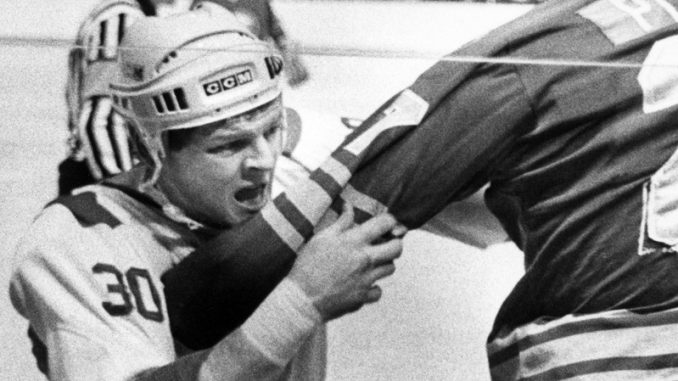 Court documents obtained by media sources have revealed that the renowned, widely-feared Boston Southie gang boss and convicted murderer, James "Whitey" Bulger, has asked to keep only one possession while in prison: a Montreal Canadians' 1986 Stanley Cup ring. According to documents made public on Monday, it was revealed that 83-year-old Bulger was able to hide out for almost 16 years in California, and that he has willfully agreed to surrender all "jewelry, electronics, art, furniture household items, clothing personal effects and any and all other personal property," including $822,000 in cash.

However, the one and only asset Bulger asked to keep with him is a "Stanley Cup ring, which the defendant contends was a gift to him by a third party." It is not confirmed how Bulger got possession of the Stanley Cup ring, but according to speculations of a Boston news channel, it might have been gifted to him by former Hab Chris Nilan.

Among the evidence submitted to court during trial is a photo of Bulger posing with former longtime Habs enforcer, Chris Nilan, who was married to Karen Stanley. It is also know that Karen Stanley's mother, Tessa, was once Bulger's girlfriend. However, Nilan reportedly earned a Stanley Cup ring with the Canadians in 1986 when he helped beat Calgary Flames by four games to one in the finals. Although, Nilan informed several media outlets that he earned two rings during his career and is sure to have possession of both.