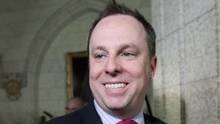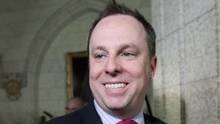 Yet another director of communications at the Prime Minister's Office has announced to quit his position in order to join public-relations firm in England. The spokesperson of Prime Minister Stephen Harper, Andrew MacDougall, revealed that he will continue his job in Ottawa until early September, after which he will assume his office in MSLGROUP.

Mr. MacDougall took office in the Prime Minister's Office in 2012, which was the time when his predecessor, Angelo Persichilli, decided to give up to the stress of his job. Mr. MacDougall will be remembered as the seventh director of communications to have worked with Mr. Harper since the Conservative Party took power in 2006. However, the official announcement from Prime Minister is still awaited. Mr. MacDougall is from Ottawa and holds an honours degree in physiology from the University of Western Ontario.

A former Conservative staffer, Yaroslav Baran, commented that it was wise of Mr. MacDougall to "get out before he's completely burnt out." Mr. Baran, who now works at Earnscliffe Strategy Group, stated that "he is leaving with his head held high and enjoying universal professional respect." He added that "I'd say that's a testament to his talent and class." It is quite noticeable that during his tenure, Mr. MacDougall had to overcome numerous tough files, including the Auditor-General's report into the planned purchase of F-35 fighter jets, and the ongoing Senate expenses. Apart from that, The Prime Minister's Office also faced extreme criticism and pressure after Mr. Harper's former chief of staff, Nigel Wright, offered $90,000 to Senator Mike Duffy to repay his expenses.