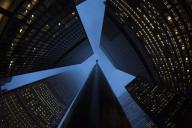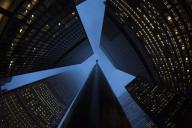 The earnings season of Canada's biggest banks has begun with reporting of unexpectedly large profits that prove the Big Six still have some room to run. The investors have feared for a year that a declining housing market, along with overly indebted households, would result in causing a hit to the banks since it will leave to Canadians with fewer reasons to borrow. However, recent results disclosed by the Bank of Montreal and Bank of Nova Scotia have shown that some of these worries are exaggerated.

In results of third quarter published by the Scotiabank, its dividend was swollen along with surpassing its earnings expectations as it posted a $1.77-billion profit. The unexpected profit was boosted by strong wealth management operations, resilient Canadian retail lending and an asset sale in its international division. On the other hand, the Bank of Montreal disclosed first of the banks report that also surpassed its expectations by posting a profit of $1.14-billion, i.e. an increase of 17 per cent from a year ago.

These earnings have proved that a large number of banks have become diversified enough to use other units to help drive profits in case core Canadian operations seem to have cooled down. Wealth management stood out at both BMO and Scotiabank last quarter, buoyed by higher assets under management and better transaction volumes. However, it is yet to be concluded whether or not the new set of earnings will give investors enough assurance that they start buying the banks in droves.