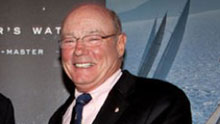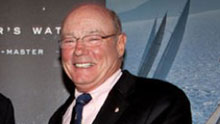 Arguments will be made today in front of a New Brunswick judge who will later decide whether or not to make public the testimony of the lead investigator, i.e. the Saint John Police Force Const. Stephen Davidson, in the Richard Oland murder investigation. Mr. Davidson's testimony was recorded behind closed doors last summer, and now several media outlets are unanimously fighting a legal battle to have the publication ban and sealing order on the testimony lifted and the court transcript made public.

The lawyer representing media outlets, David Coles, has alleged that Davidson's testimony was held behind closed doors at the time so he could openly explain facts about sealed search warrants related to the case. However, it was elucidated that details regarding those warrants, which include the fact that Oland's son 45-year-old Dennis is considered the prime suspect, have since been made public. Hence, now Coles is arguing that it is no longer justifiable to keep the testimony private.

However, the Crown prosecutor, John Henheffer, has alleged that some information described as "hallmark evidence" should be redacted from the testimony, otherwise he claims, it could compromise the ongoing police investigation. Previously, Chief provincial court Judge, R. Leslie Jackson, defined hallmark evidence as details about the physical position and condition of Oland's body when found, i.e. "detailed information only the killer or killers would know." 69-year-old prominent businessman, Oland, was found dead in his uptown office on July 7, 2011, though no charges have been laid so far, Police Chief Bill Reid says charges are expected to be laid later this year.