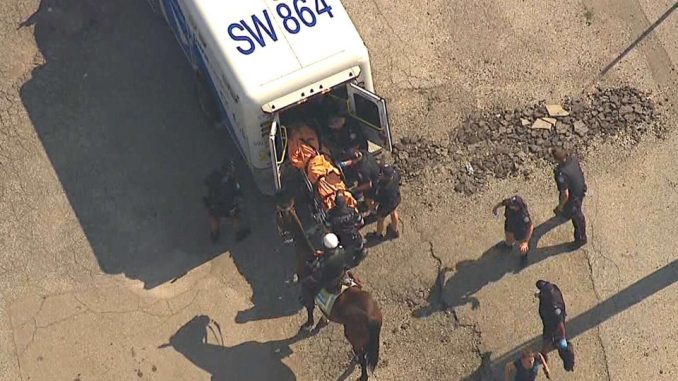 The husband of former Ontario cabinet minister George Smitherman, Christopher Peloso, was successfully located alive and conscious after being reported missing to police earlier on Tuesday. According to Toronto Police, Peloso was found conscious and breathing while the officers were searching the area near Dupont Street and Lansdowne Avenue on Wednesday morning. EMS explained that though Peloso was found in a conscious state, he seemed very weak, so he was quickly shifted from near the railway tracks to a nearby hospital.

39-year-old Peloso was reported missing to police by Smitherman on early Tuesday morning, when he revealed to have last seen him in the Davenport Road and Bathurst Street area on Monday afternoon. Police officers fanned out on foot and on horse to scan the industrial area near Dupont and Lansdowne on Wednesday after receiving a tip alleging that Peloso was spotted there at 6:30 p.m. on Monday. Later after Peloso was found, Smitherman thanked police officers on behalf of his family via Twitter, saying "Thanks to @TorontoPolice, Christopher is alive+ safely in the hands of TO Western Hospital. Love&Thank you to all (sic)."

Smitherman and Peloso married openly in 2007 and have adopted two children since. Smitherman became the first openly gay MPP elected in Ontario, and later also became the province's first openly gay cabinet minister. He also served as the province's deputy premier, health minister and energy minister before giving up his position to run for Toronto mayor in 2010 but later ended up being defeated by Rob Ford.