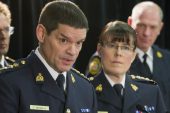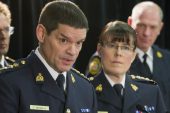 In a recent press release, the RCMP has revealed to have had arrested a 53-year-old Hamilton man and charged him with serious offence of attempting to provide secret information to China that could have caused a "threat to Canada." According to the authorities, Qing Quentin Huang lived in the suburb of Waterdown and was trying to convey sensitive details, including Canada's national shipbuilding procurement strategy, which officials claim can give foreign entities an unfair military, economic and competitive advantage.
The almost $40 billion strategy in question encompasses on building patrol ships, frigates, naval auxiliary vessels, science research vessels and ice breakers for the Canadian Navy and Coast Guard over three decades. Police claims to have no lead to procure potential motive, but allege that the act was not terrorism-related. Criminal Operations Officer and RCMP Chief, Supt. Jennifer Strachan, mentioned in a statement that "the RCMP is not aware of any threat to public safety at this time." Huang is charged under the Security of Information Act with communicating with foreign entity information the government is trying to safeguard.
On the other hand, Director General of the force's federal policing criminal operations and RCMP Chief, Supt. Larry Tremblay, alleged that "it's important to understand there is more to a national security investigations than focusing solely on terrorism." He added that "it's about protecting Canadian interests and taking the steps we need to take to protect our Canadian sovereignty." Authorities claim that Huang attempted to pass on sensitive information to China through a contact at the Chinese embassy in Ottawa.