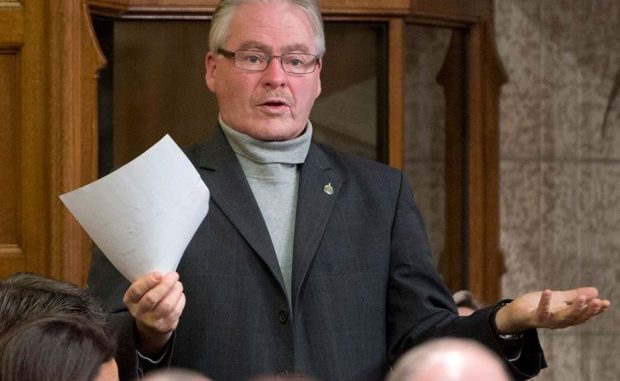 Independent MP Bruce Hyer is anticipated to soon announce his joining of the Green Party later this week, which will double the size of Elizabeth May's caucus. MP for Thunder Bay-Superior North, Hyer, left the NDP caucus in April 2012 due to confrontations with the party over his support for abolishing the long-gun registry. Hyer was among the only two NDP MPs who voted in favor of abolishing the registry and was disciplined for the decision.

According to a report in The Chronicle Journal, Hyer will make the announcement about him joining the Greens at a news conference scheduled for this Friday. Hyer has already indicated about him joining the Greens, which he alleged did not employ a party whip. He reportedly stated that "I can assure you that I will never, ever join any party that whips votes on matters not about clearly agreed-upon and written party platforms or policies." He alleged at the time, that he looks forward to becoming "independent-plus." He said that following Friday's announcement he would continue working for a "greener" Canada.

Upon quitting the NDP, Hyer alleged that being in a political party requires "lockstep discipline with little room for meaningful public debate." "Instead of cooperation and compromise, voters often see mindless solidarity, where political parties are always right and voters are always wrong." The only elected member of the Greens, May, won in the B.C. riding of Saanich-Gulf Islands in 2011. On the other hand, Hyer was elected as an NDP member in 2008, after which he eased a re-election in 2011.