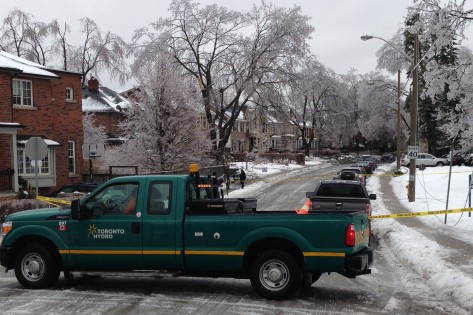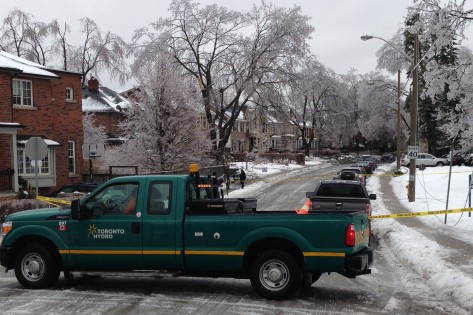 Latest statistics have confirmed that more than 290 Toronto Hydro customers are still left without power out of the total 300,000 customers who lost their power after the ice storm that ravaged the city last week. In an early Monday morning press conference by Toronto Mayor Rob Ford, he alleged that all remaining customers will have their power restored by the end of the day.

However, Hydro later mentioned in the evening that they had made significant progress but still are unable to restore power to several dozen customers since due to some very serious damages that need external repairs addressed by the homeowner. In addition to the 300,000 Torontonians who lost their power in light of the storm, another 300,000 homes and business lost power in the rest of the province, along with additional 17,000 Hydro Quebec customers and roughly 50,000 in New Brunswick.

In light of the seriousness of the impact of the prolonged power outage on lives of Torontonians, Ontario Premier Kathleen Wynne announced yesterday that those who lost their perishable food because of power outages due to the ice storm will receive $100 food replacement gift cards. Hence from today onwards, those affected can acquire gift cards from some Ontario works offices by proving their address and how many people are in their family. The money has been raised up by the province, along with matching donations by Loblaw, Sobeys and Shopper's Drug Mart, each of which have promised to donate $25,000.