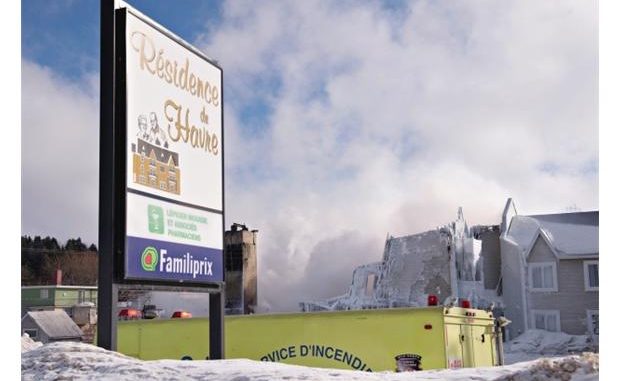 This article was last updated on April 16, 2022

A report has revealed that the private seniors' residence that burned down in L'Isle-Verte on early Thursday morning, resulting in death of at least three people and at least 30 people missing, was allegedly found violating several fire-code regulations during a 2011 inspection.
Even though the report claims that the residence later on corrected the problems identified in the report, it listed that the local fire department found that some hallways of the Résidence du Havre did not have the required wall signs showing evacuation routes in the event of an emergency. In addition to that, evacuation routes were also not present in a central binder that is supposed to contain the residence's emergency plans near the main entrance. However, a public health official confirmed that the fire department took additional step of training the staff on how to evacuate the building after the inspection identified loopholes.
Director of human resources for the Agence de la santé et des services, sociaux du Bas-Saint-Laurent, René Dumont, confessed that "there were probably some small things that had to be corrected everywhere." It was explained that "the fire department noted that there was a lot of training and practice that was done, with excellent cooperation from the residence." Consequently, the health agency issued a certificate of conformity to the three-storey residence on June 25, 2011. Meanwhile, Dumont added that a fire drill was conducted just last spring.
You can publish this article on your website as long as you provide a link back to this page.