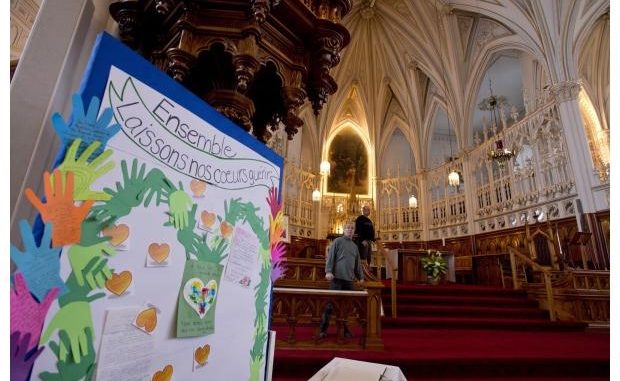 Among the most noticeable personalities gathering on Saturday in the Lower St. Lawrence village to grieve on the incident that caused 32 people dead or missing are Prime Minister Stephen Harper, Governor General David Johnston, Premier Pauline Marois. The fire completely consumed Résidence du Havre seniors' home. Friends and family members of the victims have been decorating the venue, i.e. La-Décollation-de-St-Jean-Baptiste church, all week with photos of their loved ones.

The rescue operators have so far recovered remains of 24 elderly residents from the icy rubble of the seniors' home, out of which only eight have been positively identified while eight more are so far unidentified. The mass mourning service will be led by Rimouski Archbishop, Pierre-André Fournier, and parish priest, Gilles Frigon, will deliver the homily. Meanwhile, Pope Francis and Queen Elizabeth have offered spiritual support and sent their condolences to the people of L'Isle-Verte. In addition to that, flags will be lowered to half-staff at the National Assembly in Quebec City on Saturday while other government buildings throughout the province will also express sympathy to the people of L'Isle-Verte.

Among other political leaders anticipated to attend the memorial are federal opposition leader, Thomas Mulcair, Lac-Mégantic Mayor, Colette Roy-Laroche, Quebec Liberal Leader, Philippe Couillard, and the leader of the Coalition Avenir Québec, François Legault. According to the organizers of the event, 500 seats in the 900-seat sanctuary have been reserved for friends and relatives of the victims, along with firefighters, police and other responders. Whereas the remaining 400 will be made available for other residents, journalists and visitors.