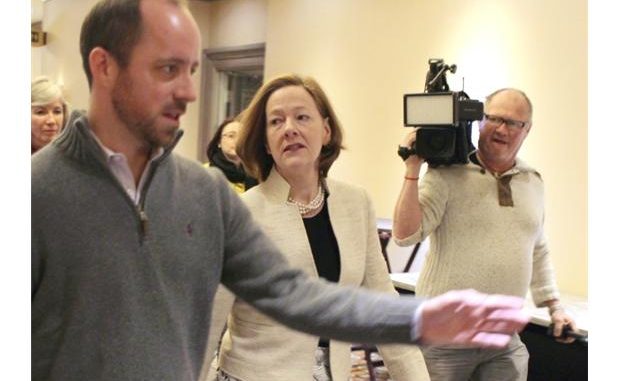 Alberta's Premier Alison Redford is entangled in yet another controversy as another Tory MLA, Mary Anne Jablonski, alleged that Redford must make major changes to her leadership style to carry on. While Primer Redford held closed doors meeting with the Progressive Conservative party's board of directors, Red Deer North MLA alleged that even though she is not calling for Redford to step down but she, along with other MLAs and party members, has major concerns about her leadership.

Complaining about the Premier, MLA Jablonski stated that "if she can change the way she treats others, then we have hope." Additionally, Jablonski alleged that she does not likes the way how these issues have distracted Alberta's booming economy and high quality of life under the PC government. The PC board of directors meeting, held on Saturday, mainly focused on a week of turmoil faced after Redford alleged to pay back the contentious $45,000 price tag for her trip to South Africa for Nelson Mandela's funeral.

In addition to MLA Jablonski, Tory MLA for Calgary-Foothills, Len Webber, also called Redford a bully with a sense of entitlement. Additionally, Webber made a shocking announcement to resign from the government caucus and sit as an independent member. Comparing with that, Jablonski alleged that she has not seen Redford bullying staff and MLAs, and does not intend to resign from the government caucus either. Jablonski alleged that "why should I have to leave my party, my principles?" noting that other members of caucus share her feelings.