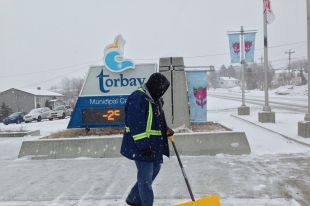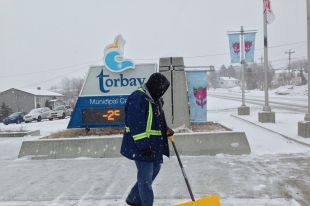 Environment Canada has issued a snowfall warning for today in St. John's and the southwest region of the Avalon Peninsula. Consequently, the schools falling under the St. John's Metro Region school system will be closed for the rest of the day. Moreover, the schools in Bell Island are also closed this morning, along with many schools on the Avalon. The federal agency confirmed that a low pressure system is establishing south of Nova Scotia that will bring the wintry weather.

It was explained that snow is often associated with this system and is anticipated to start falling over the Avalon early this morning and become mixed with ice pellets later in the afternoon. The agency expects total snowfall accumulation near 15 centimetres before the snow tapers off tonight. In addition to that, the agency also warned about another storm headed for Newfoundland on Wednesday. The agency issued a special weather statement for Newfoundland asserting that it expects a storm system to start on Wednesday afternoon and continue into Thursday.

According to Environment Canada, this system will be a "major winter storm" and added that very strong winds and significant snowfall are expected with this system. However, it alleged that precipitation are most likely expected to change to rain over much of the island through Wednesday night as temperatures rise above freezing. Consequently, the federal agency advised general public to keep an eye on future forecasts and warnings as they may be required or extended.