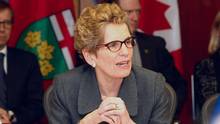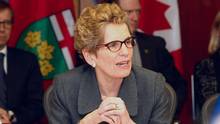 Recent revelations have confirmed that the primarily suspected computer specialist being probed in an ongoing OPP investigation into breach of trust in the premier's office had a contract with the Ontario Liberal Party that was only cancelled last weekend, i.e. two days after revelations of a criminal probe in the gas plant scandal rocked Queen's Park.

Addressing the issue, Government House Leader, John Milloy, revealed that Peter Faist's invoices have been handed over to Ontario Provincial Police as they continue to assist the investigation into deleted emails in the $1.1 billion cancellation and relocations of two gas plants. He stated that "we made it clear that his services were no longer needed," while referring Faist, who is the boyfriend of ex-premier Dalton McGuinty's former deputy chief of staff, Laura Miller. Furthermore, Milloy added "that information has been turned over to the authorities" and "we'll let them decide if it's relevant."

In response to the controversial revelation, Progressive Conservative energy critic, Lisa MacLeod, alleged that the information about Faist is "a bombshell." She alleged that "it looks very damning for the government right now . . . never in a million years did we suspect he was still on the payroll." Meanwhile, according to a statement issued by Liberal Party officials, the company operated by Faist did "IT services work" starting in March 2011 and billed $60,000 for "IT maintenance." Moreover, Premier Kathleen Wynne's office claims that Faist's company did other work for the Liberal caucus at Queen's Park, billing $159,727.28 starting in June 2010 and ending in January 2013 when McGuinty was premier.