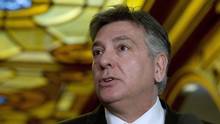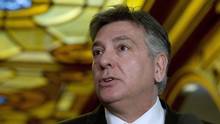 According to Ontario Liberal's budget rollout plan acquired by the opposition Progressive Conservatives and made public by them on Tuesday, the province's 2014 budget will include a new $2.5-billion "jobs and prosperity fund" to draw interest of more companies to the province, and end of the debt retirement charge on residential electricity customers.
The plan lays out a schedule for April, providing a different budget-related announcement nearly every day, leading up to the budget itself. According to the items revealed in the recently unveiled document, $2-billion is being reserved as capital for spending on schools, $730-million for services for people with developmental disabilities and $300-million for unspecified "front-line workers" who work with vulnerable people. In a written statement issued along with the leaked communications plan, Tory leader, Time Hudak, said that individual policies can best be summed up as 'more of the same.'
Formally, the province's new pension plan will be unveiled on April 25, whereas the government's plan to pay for transit is scheduled to be unveiled on April 14. However, no details have been provided about either event so far. In addition to that, the document also lists a financial commitment to building a road to the Ring of Fire, as is an announcement on a new expressway from Kitchener to Guelph. The document claims that the expressway is set to be built by 2021.