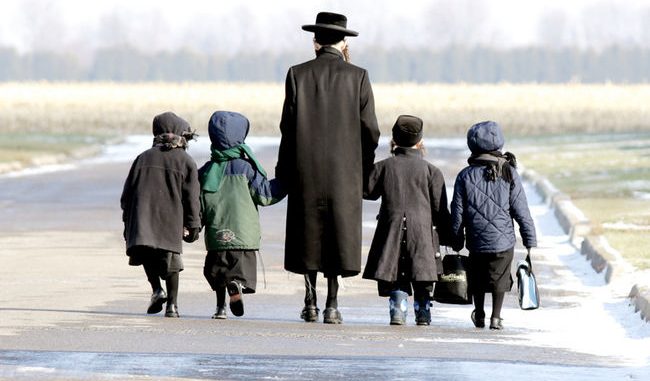 Sources confirm that the Immigration officials raided the settlement of a runaway Jewish sect, Lev Tahor, and made arrests on Wednesday. Reports claim that more than a dozen Canadian Border Services Agency officials arrived at the settlement of Lev Tahor community, just north of Chatham, and took multiple suspects in custody.

The scandalous group has gotten familiar due to its extremist religious views and traditional clothing. They took refuge in a tiny enclave north of Chatham in November after fleeing Quebec, where they feared authorities would put their children into temporary foster care in light of allegations of abuse and neglect. However, this afternoon more than one Lev Tahor man were driven away in handcuffs. Witnesses claim to have heard people screaming and crying while one Lev Tahor man was overheard shouting "shame on you" as he waved his finger at the agents.

A witness, who described herself as a friend of the ultra-orthodox community but wished to remain anonymous, alleged that the immigration officials broke into a building where the children are believed to be housed. The witness explained that "I can hear the children crying and praying." Furthermore, she denounced the actions of the CBSA and Chatham-Kent Children's Services and alleged that "they stir up s**t just before going to court." The woman was pulled away from six babies and told to leave as authorities investigated. "These people have rights just like anybody else," she said.