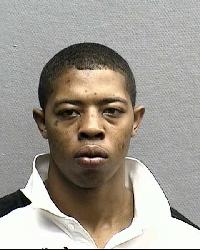 Houston police are asking for the public's help in locating a suspect charged in the fatal shooting of a man at 1415 West Gulfbank about 11:45 a.m. on Sunday, September 26.
Charleston Robinson (b/m, DOB: 1-14-88), also known as "Charlie Boy" is charged with murder in the 182nd State District Court. He is accused in the death of Clarence Bullard, 40, of
Houston, who suffered multiple gunshot wounds and was pronounced dead at the scene. A photo of Robinson is attached to this news release.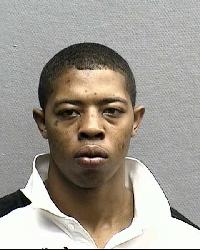 HPD Homicide Division Senior Police Officers C. T. Hufstedler and D. W. Arnold reported:
Witnesses reported hearing gunshots and saw Mr. Bullard run and fall on the sidewalk near building 200 of the Copper Tree Apartments at the above location.
Investigators later received a Crime Stoppers tip that led them to Robinson. Today (Oct. 14), charges of murder were filed against Robinson. He is known in the area of the shooting and it is believed he may have shot Mr. Bullard as retaliation for a previous incident.