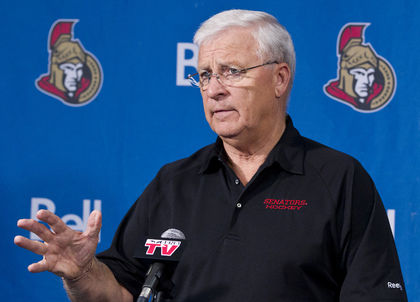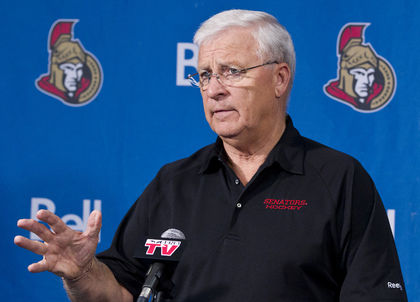 An official release by the Ottawa Senators issued on Monday has confirmed that GM Bryan Murray is being treated for cancer. According to the press release, "Mr. Murray is undergoing further testing and will begin treatment immediately for this condition as prescribed by the team's doctors in collaboration with specialists."

The press release refrained from revealing the type of cancer Murray is battling and did not shed any light on the treatment or prognosis either. The team mentioned that "Mr. Murray's treatment schedule may require him to be away from the Senators office periodically. During his periodic absence, assistant general managers Pierre Dorion and Randy Lee will be responsible for managing the Ottawa Senators hockey operations department." It was added that "on behalf of the entire Senators family, the team is asking that the thoughts, prayers and support of the entire hockey community are with Bryan and his family."

71-year-old Murray, native of Shawville, was first named the coach of the Senators in 2004 and has been with the Senators since. Murray was later promoted as GM in 2007 and has been a part of some of the team's most thrilling seasons along with several of its biggest disappointments too. Through it all, he has leant an air of stability in the front office. In addition to that, he also added the title of executive vice-president of Senators Sports and Entertainment to his GM duties in 2009.