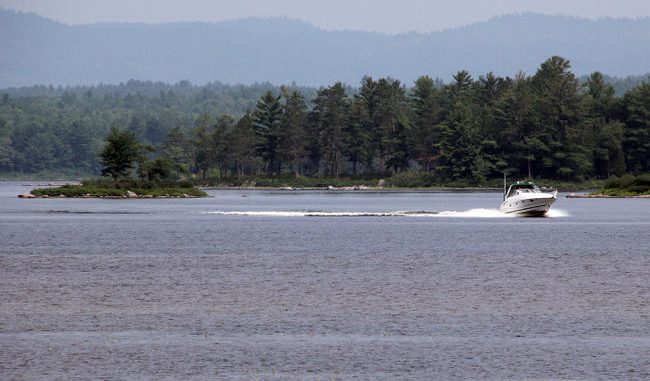 Police have disclosed the identity of victims deceased in a deadly watercraft collision on the Ottawa River northwest of Petawawa on Sunday night. According to the police, 20-year-old Zachary Lapointe, of Pembroke, and 25-year-old Tiffany Burgess, of Petawawa, were aboard their personal water craft when it collided with rocks near Dow Island, i.e. situated five kilometres northwest of Petawawa Point, around 10:16 p.m. Both victims were pronounced dead at the scene.

As soon as they learned about the accident, The Town of Petawawa Fire Department dispatched their water rescue boat in coordination with Garrison Petawawa Military Police and Fire Department, County of Renfrew Paramedics Services, and the Upper Ottawa Valley OPP Marine Unit. The incident is under investigation by Upper Ottawa Valley Detachment of the Ontario Provincial Police. In a separate incident, officers and paramedics were called to a residence on Matawanooka Line in Greater Madawaska on Saturday night to find a 65-year-old male, from Ottawa, choked to death. He was pronounced dead at the scene after eating food at a campfire.

Two two campers plunged down a 35-foot embankment in Horton Township, just west of Renfrew, on early Sunday morning at around 2 a.m. Firefighters and paramedics were among the first to arrive for rescue and successfully treated a 20-year-old male who suffered minor injuries. Later on, a 24-year-old woman was found at the bottom of the embankment with no vital signs and had to be pronounced dead at the scene. A statement issued on Sunday confirmed that The Ontario Coroners Office is leading both investigations.