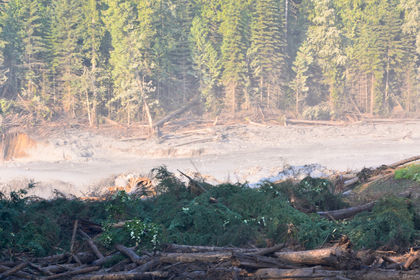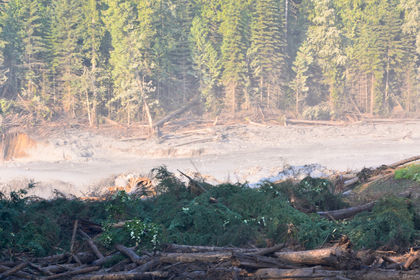 The Cariboo Regional District has announced to have declared a local state of emergency in light of a large scale tailings pond breach on early Monday morning. According to a post published at the Facebook page of district's emergency operations centre early Wednesday morning, it was explained that the state of emergency was put in place "in order to access additional capacity that may be necessary to further protect the private property and government infrastructure in the town of Likely."

President of Imperial Metals, Brian Kynoch, officially apologized after the accident on Tuesday, revealing details about the incidents that lead to the leak at 3 a.m. Monday in Likely, B.C., located 600 km north of Vancouver. It was confirmed that at least five million cubic metres of tailings slurry slipped from the copper and gold mine and entered a restricted earthen dam and rushed downstream towards two lakes. However, Kynoch completely denied reports that claimed that the mine was disposing of high levels of mercury, arsenic and other heavy metals on-site. Kynoh was inquired during a crowded press conference if he would drink the water himself, he replied that I "would drink the water once the solids come out."

Meanwhile, the Department of Fisheries and Oceans Pacific region tweeted on Tuesday that the potential impacts of the accident on the Fraser watershed sockeye salmon run are unknown. Although, it upheld the fishing ban in the Cariboo River, between the Quesnel River and Seller Creek, as well as Quesnel River downstream of Poquette Creek.