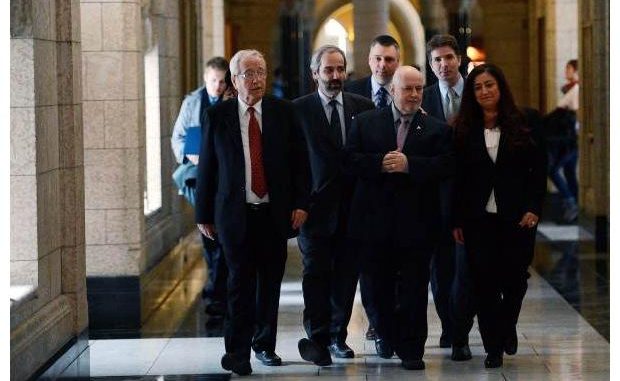 The face of the small Bloc Québécois caucus in Ottawa, Louis Plamondon, has denied all reports claiming that the party is about to lose another MP. MP for the riding of Bas-Richelieu Bécancour, Louis Plamondon, alleged that the news about the resignation of his colleague, Claude Patry, from the party this week is out of question and completely false.

Plamondon affirmed that he recently spoke to Patry after returning from vacation on Saturday, while undoubtedly dismissing all the weekend talk of Patry quitting as rumours. He alleged on Monday that "I spoke to Claude yesterday," and "he's still reflecting about whether he will run again or not." Plamondon stated that "it could be that he won't be a candidate again but the decision is not taken yet but I don't see why he would leave (now)." In addition to that, Plamondon also criticized former Bloc MP, Jean-François Fortin, who recently quit the Bloc last week because he had said the newly elected leader Mario Beaulieu is too radical. Plamondon mentioned that "it's an individual act, very egotistical and very disloyal."

Beaulieu was believed to have travelled to Saguenay on Monday to meet Patry. According to initial reports encircling last weekend, Beaulieu went there in a desperate attempt to convince Patry not to quit. Patry was elected in 2011 for the New Democratic Party in the riding of Jonquière-Alma, but he crossed the floor to the Bloc in 2013. Patry has refrained from addressing the media since Fortin quit the Bloc last week.