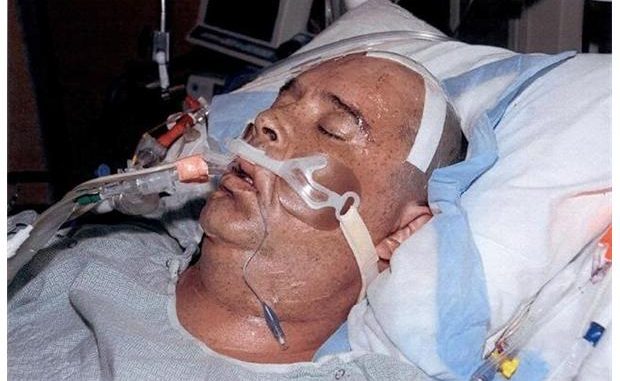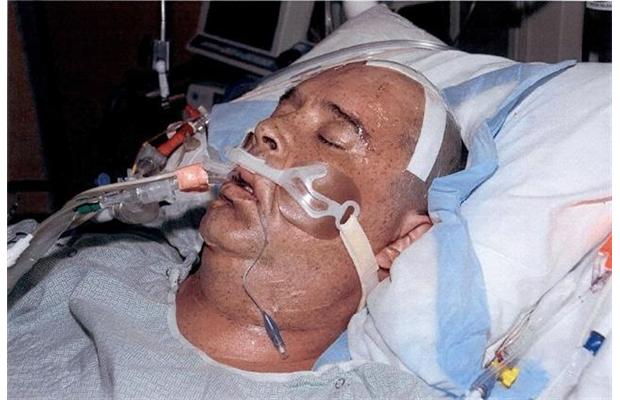 A worrying prison cell video has unsurfaced showing violent beating of a 47-year-old construction worker, Robert Wright, who is being smashed by a police officer almost two years ago in Terrace. Mr. Wright was arrested for suspected drunk driving by Terrace RCMP on April 21, 2012.
According to Wright's wife, Heather Prisk-Wright, she was informed that he was sleeping in his cell and couldn't come out to visit and the next day she heard that he was airlifted to the hospital for emergency brain surgery. According to the surveillance video of prison cell, which was obtained by a freedom of information request by Prisk-Wright, Wright can be seen handcuffed and kneeling in a cell, facing the wall and being searched by three police officers. An officer can be seen putting him down on the ground and blood from Wright's head or face can be seen pouring out on to the floor. The officer says that "I fully expect your cooperation from this point on" while Wright groans in pain. The second officers asks the first one to check and see whether Wright is breathing, asking him that "can you see where he's bleeding from?" The officer bends down by Wright and replies "No."
According to the B.C. Civil Liberties Association, Wright sustained a head injury requiring twelve stitches due to which he was shifted via an air ambulance for emergency surgery in the Vancouver area. The association stressed that he had to stay in a coma for 10 days and suffers from significant memory issues that make independent living impossible.