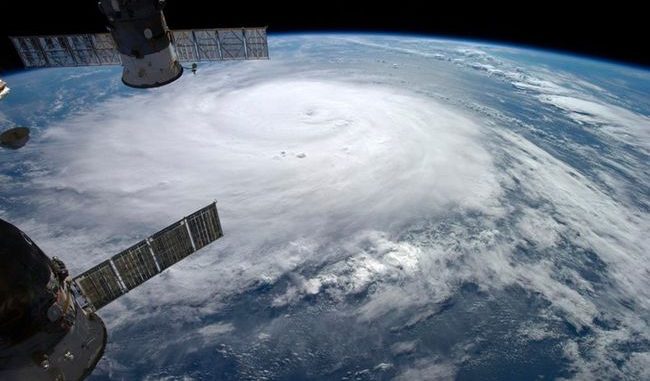 Officials have confirmed that Hurricane Gonzalo is anticipated to reach near Newfoundland on early Sunday morning, carrying record rainfall, high winds and significant wave heights. Prior to its stirring Newfoundland, Gonzalo has already slammed Bermuda on Friday and knocked out most of the electricity as it lashed the tiny Atlantic island. Although there were no immediate reports of injuries, Gonzalo brought pounding surf, torrential rain and howling wind to area.

A statement posted on the Weather Network's website by chief meteorologist, Chris Scott, mentioned on Saturday that "we're confident Gonzalo will be more of a glancing blow than a direct hit on the Avalon," adding that "Gonzalo will be sideswiping the peninsula keeping the worst winds offshore. This will be a dangerous storm for marine areas including the Grand Banks where waves could be as high as a six-storey building." Furthermore, it was stated that "while Gonzalo is unlikely to be a memorable storm for St. John's, it still deserves respect as it will bring a quick burst of heavy rain overnight and some gusty winds."

Whereas on the other hand, Environment Canada mentioned in an update on Saturday morning that Gonzalo anticipated to drop up to 25mm of rain per hour over the Avon Peninsula, which is feared to lead to flash flooding. The agency stressed that the Atlantic coast of Nova Scotia is expected to experience large ocean swells of 2 to 3 metres beginning tonight and building to 3 to 5 metres by Sunday morning. Gonzalo has so far caused destruction in the Caribbean, killed an elderly sailor and damaged some three dozen vessels in St. Maarten.