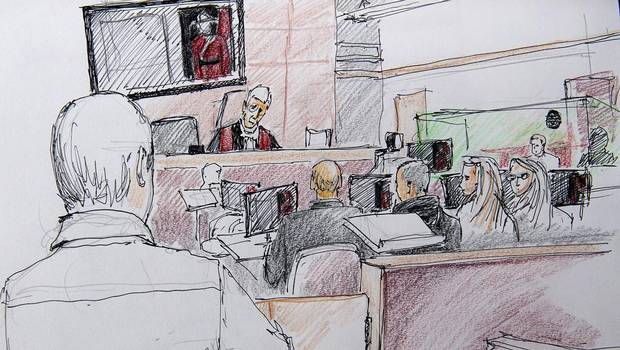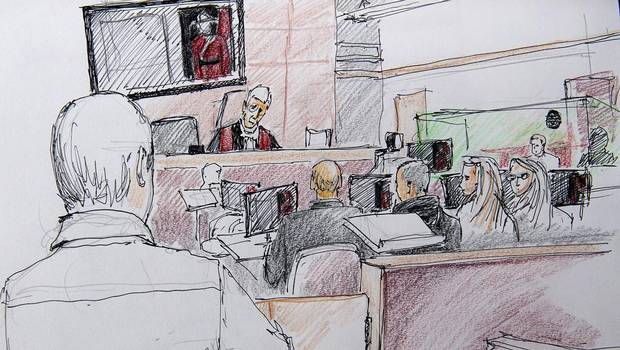 Accused killer who shot down three RCMP officers last June, Justin Bourque, described himself as an "arrogant pissant" and said he was sorry. Addressing the courtroom in Moncton on Tuesday morning at the conclusion of his two-day sentencing hearing, Bourque alleged that "I want the families to know your husband is dead, your son is dead, your brother is dead, your friend is dead – it does mean something to me."

Whereas on the other hand, all the facts in the case were laid out on Monday by Crown Attorney, Cameron Gunn, who argued for three consecutive life sentences or 75 years in prison without the chance of parole. If the sentence is granted, Mr. Bourque would be 99 years old before being eligible for parole. A recent change in the law imposed in 2011 has allowed very strict and severe sentences to be served consecutively. If granted, this would become the harshest sentence in Canadian history since the death penalty was last used in 1962. Mr. Gunn stated that "… to denounce these crimes in the strongest possible [way], to even place value on the lives of the officers who were wounded and the lives of the officers who were murdered makes denunciation paramount in this case over rehabilitation."

The June 4 attack resulted in the death of Constables Dave Ross, Douglas Larche and Fabrice Gevaudan were killed, whereas officers Darlene Goguen and Eric Dubois were wounded as an entire Moncton neighbourhood was placed on lockdown for 30 hours.