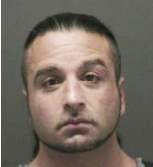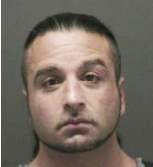 Members of the York Regional Police Special Victims Unit – Sexual Assault Section have charged a 33-year-old man following a sexual assault in the Town of Richmond Hill.
On Monday, October 6, 2014, at approximately 4:40 p.m., a 14-year-old boy was waiting for public transit in the area of Leslie Street and Elgin Mills Road. The victim was approached by an unknown male suspect who attempted to hug and kiss the victim without consent. The suspect followed the victim onto the bus and continued attempts to touch the victim. The victim was not physically injured in this incident.
This investigation is ongoing and investigators are releasing the photo of the accused to determine if there are any additional victims who have not come forward to police.
On Saturday, October 18, 2014, the suspect was arrested without incident.
Charged:
– Ali Hamid Mushfiq, 33, of no fixed address
Charges:
– Sexual Assault x2
Mr. Mushfiq is scheduled to appear before the Ontario Court Justice in the Town of Newmarket on October 29, 2014.