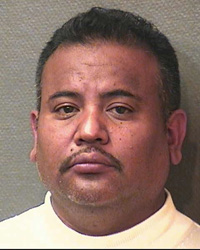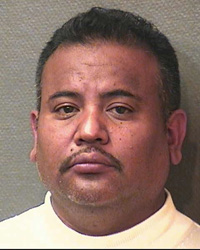 Charges have been filed against a suspect arrested in the shooting death of a woman found at 3029 Broadway about 10:45 p.m. on Jan. 8, 2010.
The suspect, Jose Guadalupe Guerrero (H/m, DOB: 9-16-69), is charged with murder in the 209th State District Court. He is accused in the killing of Maria Escamilla, 51, of the above address. Ms. Escamilla suffered a gunshot wound and was pronounced dead at the scene.
HPD Homicide Division Sergeants E. Cisneros, C. Howard and Senior Police Officer W. Ferguson reported:
Officers were called to the location on reports a female was found deceased inside the building. Investigators found Escamilla had suffered a gunshot wound.
Further investigation identified Guerrero as the suspect in this case and on Tuesday (Jan. 18), he was arrested without incident.