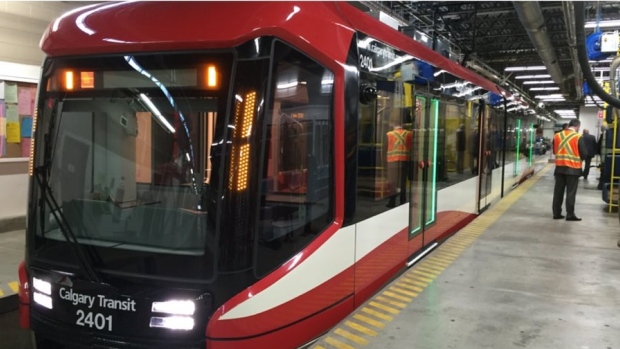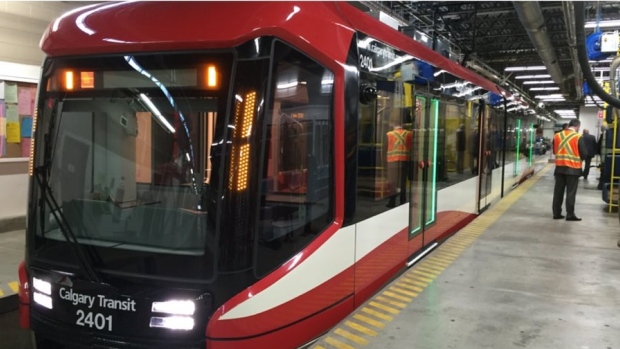 Calgary Mayor, Naheed Nenshi, and Transit director, Doug Morgan, have both welcomed the first of Calgary's 63 new CTrain cars in the city's transit network and the transit officials were keen to show off the latest addition of the car on Friday.

Mr. Morgan mentioned in his remarks that "we're really excited about the Mask and what it means for improving our customers' experience." The S200 model of Mask cars have been designed by Siemens Canada and includes increased accessibility, comfortable seating, LED lighting, heated floors, and air conditioning. At the occasion, Mayor Nenshi stated that "this is great news for Calgary," adding that "these new trains will make using public transit an even better choice for our citizens." Officials have boasted that each new car has a capacity of transporting up to 200 passengers and will be utilized in four-car CTrain service. The city has paid almost $3.2 million for each car.

The design of the Mask has been shaped to improve security on the trains while ensuring passengers remain informed of transit updates. All doors of the new cars are wheelchair accessible and entrances have sloped flooring instead of the conventional ramps. Every car will come with high resolution surveillance cameras, digital monitors and interior speakers. Quite noticeably, the number of speakers in the new cars is double the speaker allotment in current trains. The newly designed Mask trains are anticipated to last for up to 35 years as they replace Calgary Transit's U2 models that began operating in the early 1980's.