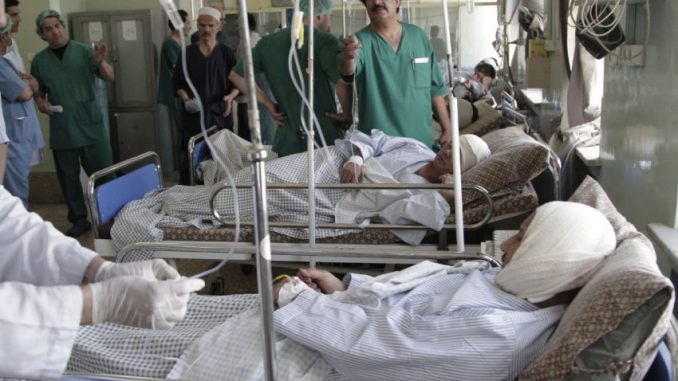 This article was last updated on April 16, 2022

The authorities have confirmed that that a suicide bomb in Kabul has killed 14 security guards of Nepalese descent who were on their way to work at the Canadian Embassy in Kabul on Monday. The guards were travelling to the embassy in a minibus when the explosion took place.
According to The Canadian Embassy in Kabul, the "cowardly attack" took place on its security company but there had been no attack on its embassy premises. A tweet posted by The Canadian Embassy said that "@CanEmbAFG confirms that today's cowardly attack targeted our security company. Our thoughts with families and friends of victims." Whereas, Prime Minister Justin Trudeau also posted on Twitter that "today's attack on security workers in Kabul is appalling and cowardly," adding that "our thoughts are with the victims as we stand with the Afghan people."
Kabul's police chief, Gen. Abdul Rahman Rahimi, revealed that the bomber was on foot when he attacked the minibus carrying the guards. However, he refrained from identifying the foreign security company the guards work for. Meanwhile, the Afghan Interior Ministry also confirmed that all 14 killed were Nepalese citizens, describing the attack as the work of a "terrorist suicide bomber." Furthermore, it explained that the explosion also wounded nine people including five Nepalese employees and four Afghan civilians. One of the Nepalese wounded in the attack, Amrit Rokaya Chhetri, recalled that "many people died," adding that "I say to my family, I am ok and I will come home."
You can publish this article on your website as long as you provide a link back to this page.