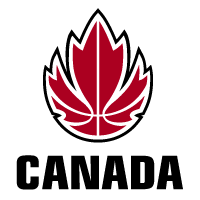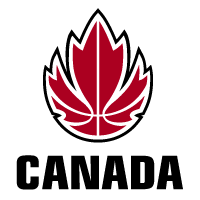 Canada Basketball is proud to announce the 12 athletes who will represent Canada this summer at the upcoming 2011 FIBA U19 World Championship for Women which will take place from July 21 – July 31, 2011 in Puerto Montt, Chile.
"Our team is looking forward for the opportunity to represent Canada at the FIBA U19 World Championship," said Head Coach Rich Chambers. "The team is full of international experience, which is important for a tournament of this stature. Our team has great talent and chemistry and we are focused on competing on the international stage."
The 2011 FIBA U19 World Championship for Women will feature the best age-eligible players from around the world. Canada is one of 16 teams to qualify for the tournament and will face tough competition in the preliminary round as they have been assigned to Group A, which includes China, Egypt and Italy.
The Junior Women's National Team (JWNT) will begin play on July 21 against China, followed by Egypt on July 22, concluding preliminary round play on July 23 versus Italy. From there, the top three teams from each group will be divided into two groups and play three new teams from their group. The top eight teams from this round will move onto the quarter-finals.
This summer marks the ninth time that FIBA will host a world championship competition for this age group for women. It is the fifth time that Canada has qualified for this tournament and fourth time in a row (2005, 2007, and 2009). Canada's best finish was in 2009 in Bangkok, Thailand, when the JWNT lost to Argentina in the bronze medal game 58-51, claiming fourth place.
The JWNT roster consists of talent from coast to coast with no shortage of international experience. Of the 12 players, five of them are returning members of the JWNT; while five were a member of last summer's Cadette Women's National Team (CWNT) that competed at the 2010 FIBA U17 World Championship for Women.
Returning from last summer's team include 2010 NCAA freshman standouts Michelle Plouffe (Edmonton, AB), Katherine Plouffe (Edmonton, AB), and Wumi Agunbiade (Pickering, ON). Michelle Plouffe enjoyed her first year playing at the University of Utah, being named the Mountain West Conference's Freshman of the Year. She has spent time earlier this summer training with the Senior Women's National Team (SWNT) training and competing in Europe. Her twin sister, Katherine, was named to the BIG EAST's All-Freshman team at Marquette University; while Duquesne University's Agunbiade was the best freshman all season in the Atlantic-10 Conference, winning the Rookie of the Year award.
Other members from last year's team include University of Wisconsin Green Bay's Megan Lukan (Barrie, ON), Kellie Ring (Ottawa, ON), who has committed to attend the University of Ottawa next fall and Diana Lee (North Vancouver, B.C.), who spent one week this year training with the SWNT.
Also making the team is Nirra Fields (Lachine, QC), who played last summer for the CWNT at the 2010 FIBA U17 World Championship for Women in France.
"I am very excited to compete on the international level for the third year in a row," said Fields. "It's always a privilege to wear the red and white and I am confident our team will represent Canada with pride."
Fields led the tournament in scoring with 22.4 points per game, which marked the first time a Canadian female has ever led a FIBA World Championship event in scoring. According to ESPNU, she is ranked the fourth best guard and 13th best overall prospect in the class of 2012. She will attend Mater Dei High School for her senior season in California next fall.
Attached are the JWNT final roster and the preliminary round schedule for the 2011 FIBA U19 World Championship for Women.
2011 JUNIOR WOMEN'S NATIONAL TEAM ROSTER


| | | | | |
| --- | --- | --- | --- | --- |
| NAME | POSITION | HEIGHT | HOMETOWN | SCHOOL (2010-2011) |
| Wumi Agunbiade | F | 6'2" | Pickering, ON | Duquesne University (NCAA) |
| Sophie Beaudry | P | 6'3" | Chambly, QC | Collège Notre-Dame de Lourdes |
| Paige Crozon | F | 6'1" | Humboldt, SK | Humboldt Collegiate Institute |
| Nirra Fields | G | 5'10" | Lachine, QC | Oak Hill Academy, VA |
| Diana Lee | G | 5'7" | North Vancouver, BC | Boise State University (NCAA) |
| Megan Lukan | G | 5'7" | Barrie, ON | University of Wisconsin – Green Bay (NCAA) |
| Katherine Plouffe | F | 6'3" | Edmonton, AB | Marquette University (NCAA) |
| Michelle Plouffe | F | 6'3" | Edmonton, AB | University of Utah (NCAA) |
| Isidora Purkovic | G | 5'11" | Calgary, AB | Western Canada High School |
| Kellie Ring | G | 5'9" | Ottawa, ON | Louis Riel High School |
| Korissa Williams | G | 5'9" | Amhertsburg, ON | University of Windsor (CIS) |
| Kristjana Young | W | 6'0" | North Vancouver, BC | University of British Columbia (CIS) |

2011 JUNIOR WOMEN'S NATIONAL TEAM – STAFF


| | | |
| --- | --- | --- |
| NAME | POSITION | HOMETOWN |
| Rich Chambers | Head Coach | Port Moody, BC |
| Donna Branch | Assistant Coach | Lethbridge, AB |
| Chantal Vallee | Assistant Coach | Windsor, ON |
| Patrice Pepin | Therapist | Quebec City, QC |
| Sarah Barnes | Team Manager | Toronto, ON |
| Jessica Butler | Team Doctor | Ottawa, ON |
| Denise Dignard | Head of Delegation | Toronto, ON |

2011 FIBA U19 WORLD CHAMPIONSHIP FOR WOMEN – PRELIMINARY ROUND SCHEDULE
Puerto Montt, Chile


| | | |
| --- | --- | --- |
| DATE | TIME | EVENT |
| Thursday, July 21 | 11:15 am ET | CANADA vs. China |
| Friday, July 22 | 9:00 am ET | CANADA vs. Egypt |
| Saturday, July 23 | 6:00 pm ET | CANADA vs. Italy |