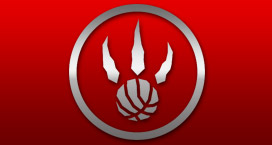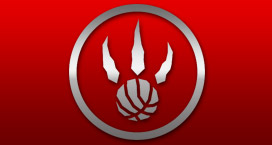 New additions Johnny Davis and Tom Sterner join holdovers Scott Roth, Micah Nori and Eric Hughes
The Toronto Raptors announced Wednesday the club has hired Johnny Davis, Eric Hughes, Micah Nori, Scott Roth and Tom Sterner as assistant coaches on new head coach Dwane Casey's staff. Hughes, Nori and Roth were retained by Casey from Jay Triano's coaching staff.
"I am excited to announce the hiring of what I believe is a strong, well-balanced and experienced coaching staff," said Casey. "We have a good mixture of former players, head coaching experience and on-court teachers who have a wealth of technical knowledge.
"Since we have such a young team I thought it was necessary to hire a group of coaches who can effectively mentor, communicate, motivate and teach on-and-off the floor."
Davis completed his 35th season in the NBA in 2010-11. He has been a player, assistant coach, front office executive and two-time head coach.
Last season marked Davis' fourth with the Memphis Grizzlies and his 19th in an NBA assistant coaching capacity. In addition to Memphis, Davis has been an assistant coach with Atlanta, the Los Angeles Clippers, Portland, New Jersey, Orlando, Minnesota and Indiana. In 2005-06, he served on Casey's staff in Minnesota.
Davis was the head coach of the Philadelphia 76ers in 1996-97 and the Orlando Magic for parts of two seasons (2003-05) compiling a 73-146 mark (.333). He was honoured as Eastern Conference Coach of the Month in November 2005 while with the Magic. He also served two games as the Grizzlies' interim head coach.
The 22nd overall pick in the second round of the 1976 NBA Draft, Davis played with Portland, Indiana, Atlanta and Cleveland in his 10 seasons. He was a member of Portland's 1977 NBA Championship team.
Sterner has been an NBA assistant coach for 13 seasons, working for Dallas, Orlando and Golden State. He served two seasons with Casey as an assistant coach on Rick Carlisle's staff in Dallas (2008-10). He spent last season as an advance scout with Philadelphia.
The majority of Sterner's tenure as an assistant coach was in Orlando where he was on the bench for 11 campaigns. He helped the Magic to the 1995 NBA Finals and served as an assistant coach for the Eastern Conference during the 1995 All-Star Game.
Sterner was the top assistant coach for Golden State from 2002-04. In 2002-03, he led the team's offense that ranked second in the league in scoring, averaging 102.4 points per game. The following season he changed his focus to defense where the Warriors became the NBA's most improved defensive squad, allowing 9.6 fewer points per game than the previous season.
Roth completed his first season with the Raptors after being named an assistant coach August 16. He has been as a player, scout and coach overseas and in North America for more than 25 years.
Roth was as an assistant coach with Golden State in 2009-10. Prior to joining the Warriors' staff he was the head coach of the Bakersfield Jam of the NBA D-League in 2008-09 and guided the team to its first post-season appearance with a 26-24 record.
Roth has also worked as an assistant coach with Dallas (1996-2000) and Vancouver/Memphis (2000-02), and four seasons as scout and advisor for Milwaukee.
Nori concluded his second season as an assistant coach for the Raptors in 2010-11 and his 14th overall with the organization. In addition to his duties as an assistant coach, Nori heads the advance scouting operations for the club. He was promoted July 1, 2009 after serving as the team's Director of NBA Scouting.
Nori had been the team's advance scout since 2000 where he was responsible for scouting upcoming opponents and preparing reports for both the coaching staff and players. Prior to becoming the team's advance scout, he served as assistant to the coaching staff from 1998-2000.
Hughes joined the Raptors in 2007 and was promoted to Assistant Coach/Basketball Development on July 1, 2009. He will continue in that role under Casey.
Previous to joining the Raptors, Hughes had worked as the director of summer player development for Goodwin Sports Management, creating workout programs and training NBA players. He had also been the head coach at Spokane Community College in Spokane, Washington during that time, compiling an 88-61 (.590) mark in his five seasons.
Hughes has served as the head coach for the Raptors' entry in the Las Vegas Summer League the past three summers. His 2010 team finished 5-0 and led the league in scoring.