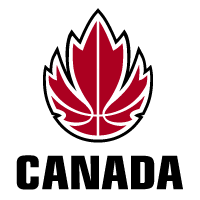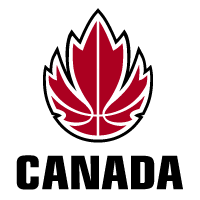 After an incredible comeback effort the Senior Women's National Team fell just short of defeating Argentina on Friday night, losing in the final seconds 61-59. Canada will face the losing team, from the Brazil-Cuba match-up, tomorrow night.
"I'm very proud of our team tonight; we battled very, very hard against a strong Argentinian team," said head coach Allison McNeill. "We hurt ourselves going 7-16 from the foul line and it's unfortunate at the end of the game when they were trying to foul us and the referees didn't realize they had two fouls to give, that's disappointing but I'm really proud of our players and how well we competed. We'll come ready to play tomorrow and then get excited about next summer's World Qualifying Tournament."
In the final possession, Argentina's Marina Cava came up with a steal and converted a layup to give her team the lead with two seconds remaining. A desperation heave from Shona Thorburn (Hamilton, ON) came up short as the final buzzer sounded.
"I thought it was a very hard fought game by both teams," said centre Chelsea Aubry (Kitchener, ON).
"Unfortunately the ball didn't fall our way on the last possession and we didn't get the call that we wanted. It's a tough break but hopefully tomorrow we can come out and get a win and finish third."
"We have to look forward now to the future and prepare for next year as well as we can so from there we can go onto the Olympics."
Aubry led the way for Canada with 14 points, while Lizanne Murphy (Montreal, QC) added 11 and Miranda Ayim (Chatham, ON) scored nine points to go along with four assists.
In the first quarter, early turnovers from Canada gave Argentina a quick lead. Canada was able to get under control as the quarter went on and Thorburn provided a spark, pacing the team with four points in the opening frame.
In the second quarter, Canada tightened up their defence and started to get into a better rhythm offensively. Aubry provided a huge lift, contributing six points and grabbing three rebounds. Argentina made an offensive push to close out the first half with the lead 36-28.
Canada came out strong to start the second half, Murphy made her presence felt early, getting to the free throw line, distributing the ball and drawing an offensive foul while also knocking down two shots from behind the arc.
In the final frame, Canada put the clamps down defensively, attacking a tired-looking Argentinian team. With their defensive intensity high, Ayim came up with a steal and Kim Smith (Mission, BC) finished the play with a layup, giving Canada a 51-50 lead with four minutes to play.
An Aubrey three-pointer pushed the lead to four, 54-50 with just under three minutes remaining.
A late three by Argentina tied the score at 59 and after Canada took a timeout, Marina Cava came up with the steal which provided the victory for Argentina.
Canada will look to rebound from the tough loss tomorrow when they face the loser of the Brazil-Cuba match-up at 6:00 pm local time (7:00 pm EST).
Canada's loss to Argentina will be broadcast on TSN2 Saturday at 12:00 pm.