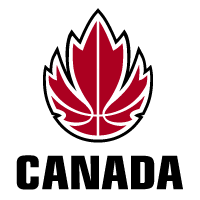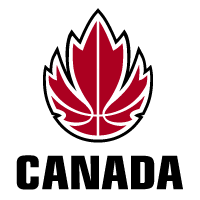 Canada's Women's Team concluded their appearance at the 2011 Pan-American Games with a 50-38 loss to Argentina on Monday night. With the loss, Canada finishes sixth overall, an improvement from the 2007 Pan-American Games in Rio de Janeiro when they finished seventh overall.
"Playing Argentina is always a great test," said head coach Allison McNeill. "I thought our athletes played extremely hard, we were down 15-1 early and just couldn't find the hoop, we had some early turnovers and missed shots. Also shot free throws very poorly and that hurt us."
"Overall, we've had a great experience here at the Games. We have five kids under 18 years of age, we're definitely the youngest team and with only three days of training I think we had a great performance. I'm very proud of our team, our effort and overall a great experience for our coaches and athletes."
Canada got off to a slow start in the opening frame as they began to show signs of fatigue after playing four games in four days. Argentina began the game with a 10-0 run before Justine Colley (Halifax, NS) knocked in a free throw with four minutes to go to stop the drought. Colley would be the only one to crack the scoring sheet as the first quarter ended with Argentina in the lead, 17-4.
In the second frame Canada improved their defence, limiting Argentina to just six points and working to keep them off the offensive glass. They also received some offensive help from the bench as Paige Crozon (Humboldt, SK) and Alexandria Kiss-Rusk (Baie, d'Urfe, QC) added seven combined points. At the half, Canada trailed 23-13.
In the third quarter, Emma Wolfram (Kamloops, BC) continued her strong play. She aggressively attacked the basket, netting five points to go along with her seven rebounds.
Jillian Humbert (Saskatoon, SK) and Alisha Tatham (Brampton, ON) opened up the final frame with back-to-back three-point field goals. Canada found themselves within nine points as they trailed 42-31 with five minutes but they would be unable to narrow the deficit any further.
Colley led the team with 11 points.
The Men's Team will now begin their preliminary play when they face Argentina on Wednesday at 10:30 a.m. local time (11:30 a.m. ET).