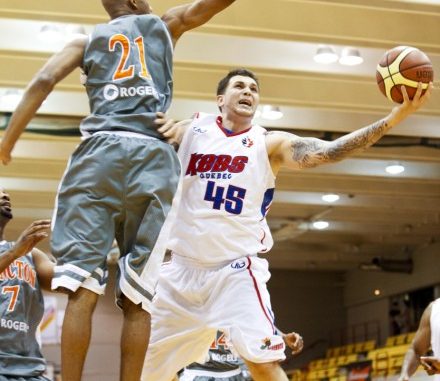 The National Basketball League of Canada is deeply saddened by the sudden passing of 26-year old Sam Carey, as a result of a tragic car
accident on Tuesday afternoon.
"We are all extremely moved by this tragic news," said NBL Canada Chief Operating Officer, Ian McCarthy. "On behalf of the entire league, I want to extend our deepest sympathies to Sam's family and friends."
Carey, a 6'9" centre from Manchester, New Hampshire, played at Southern New Hampshire University (SNHU) from 2004-2008. His play attracted the attention of the then-hometown Manchester Millrats, who played their home games on the campus of SNHU.
Carey played the 2008-09 season in the Premier Basketball League with the Millrats, who are now the Saint John Mill Rats. He also played overseas in Uruguay and Germany.
This year, Carey participated in NBL Canada's Pre-Draft Combine in Toronto. He later earned a roster spot with the Quebec Kebs, who are coached by Rob Spon, his former coach in Manchester.
Carey started in the NBL Canada's historic inaugural game on October 29th, and played six games with the Quebec Kebs.
While the Kebs had released him last week, his plans were to work out and try to catch on with another NBL Canada franchise.
Carey leaves behind a son, fiancé and many friends and family both in his hometown of Manchester and in Quebec City.