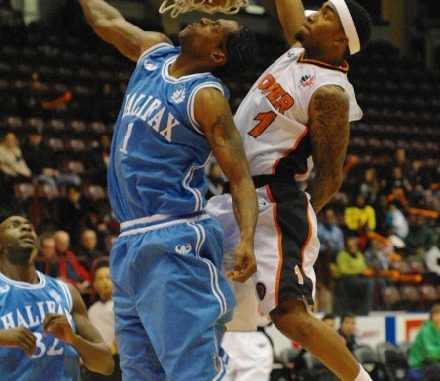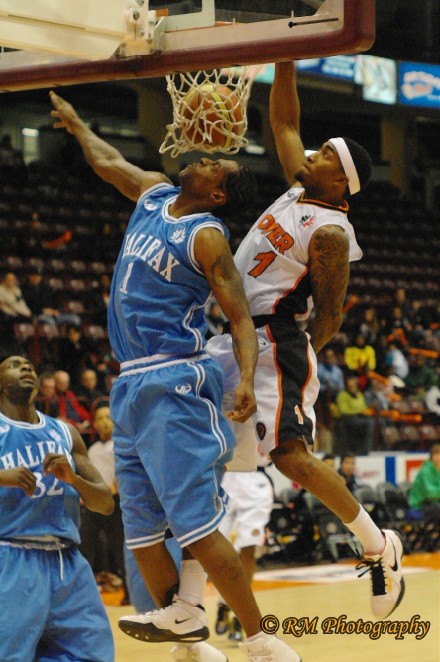 The Oshawa Power halted the Halifax Rainmen"s three game winning streak with a 115-111 victory in front of a raucous crowd at the General Motor Centre.
The Power got off to a much better start against the Rainmen making up for their slow beginning Friday night against the Summerside Storm, taking the first quarter 24-20.
"It was a quick turnaround, we knew we had to come with more energy," said small forward Akeem Wright after the win. "We just got tired of talking about playing together and playing with energy. We did less talking and more showing."
Wright continued his solid play for the Power, finishing with a game high 33 points, sealing the win for the Power with a fade away jump shot to put the game out of reach.
Marcus Johnson stepped up in a huge way for the undermanned Power coming off the bench netting 11 points, 5 rebounds and a memorable slam dunk on former NBA player Eddie Robinson.
The Power made up for their dismal 16 for 44 performance at the line in their last outing against the Storm, finishing Sunday afternoon shooting 29 for 38.
Joey Haywood led the way for the Rainmen with 20 points, and Tyrone Levett had his second solid outing for them since coming over in a trade from the London Lightning as he added 12 points and 5 rebounds.
The Power will now set their sights on another match up with the Quebec Kebs on Tuesday November 29, 2011. This will be the fourth matchup between the two teams. The Rainmen will visit the Saint John Mill Rats on December 2, 2011.