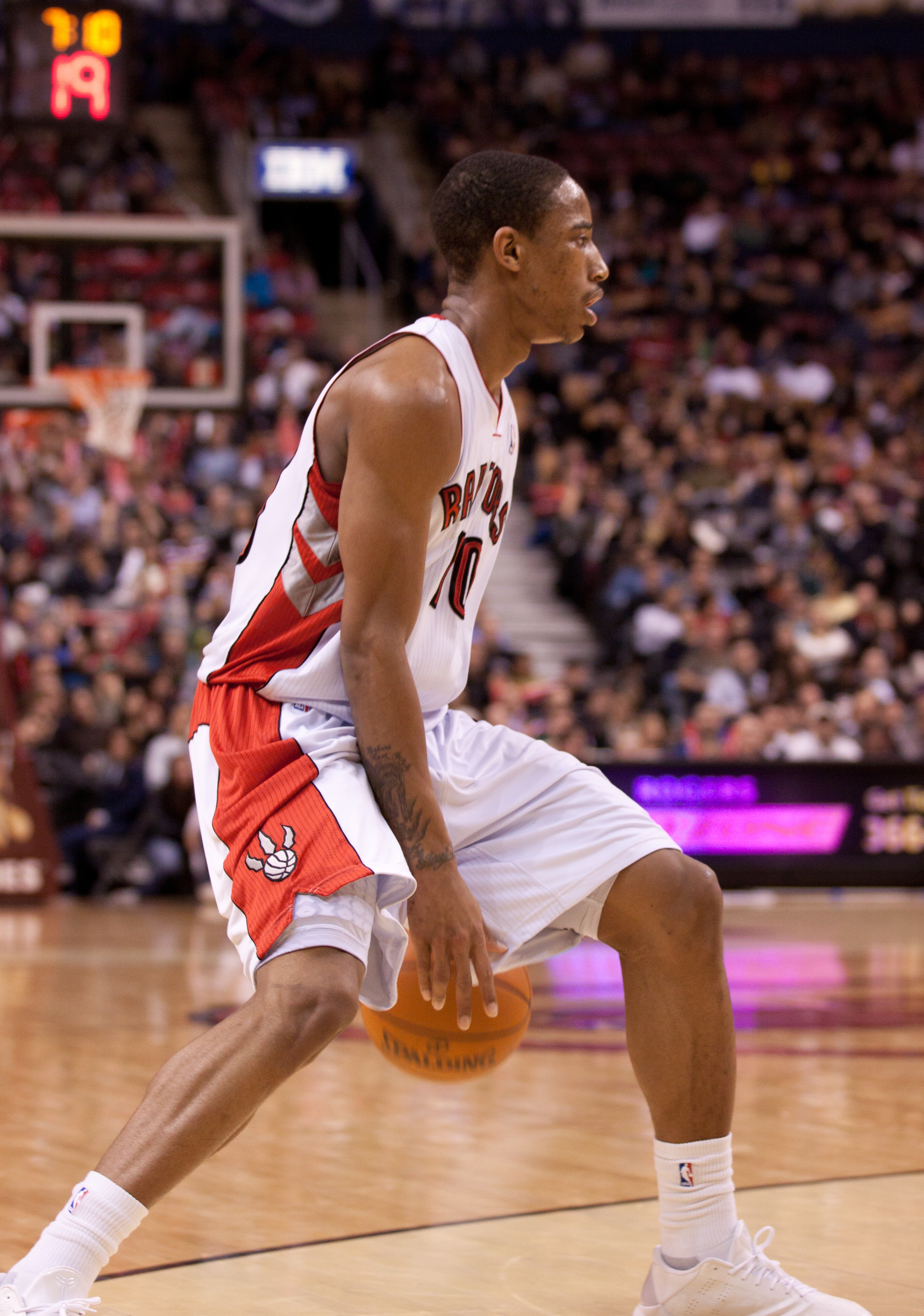 This article was last updated on April 16, 2022
Canada:

Oye! Times readers Get FREE $30 to spend on Amazon, Walmart…
USA:

Oye! Times readers Get FREE $30 to spend on Amazon, Walmart…
DeMar DeRozan Leads All Scorers with Season-high 30 Points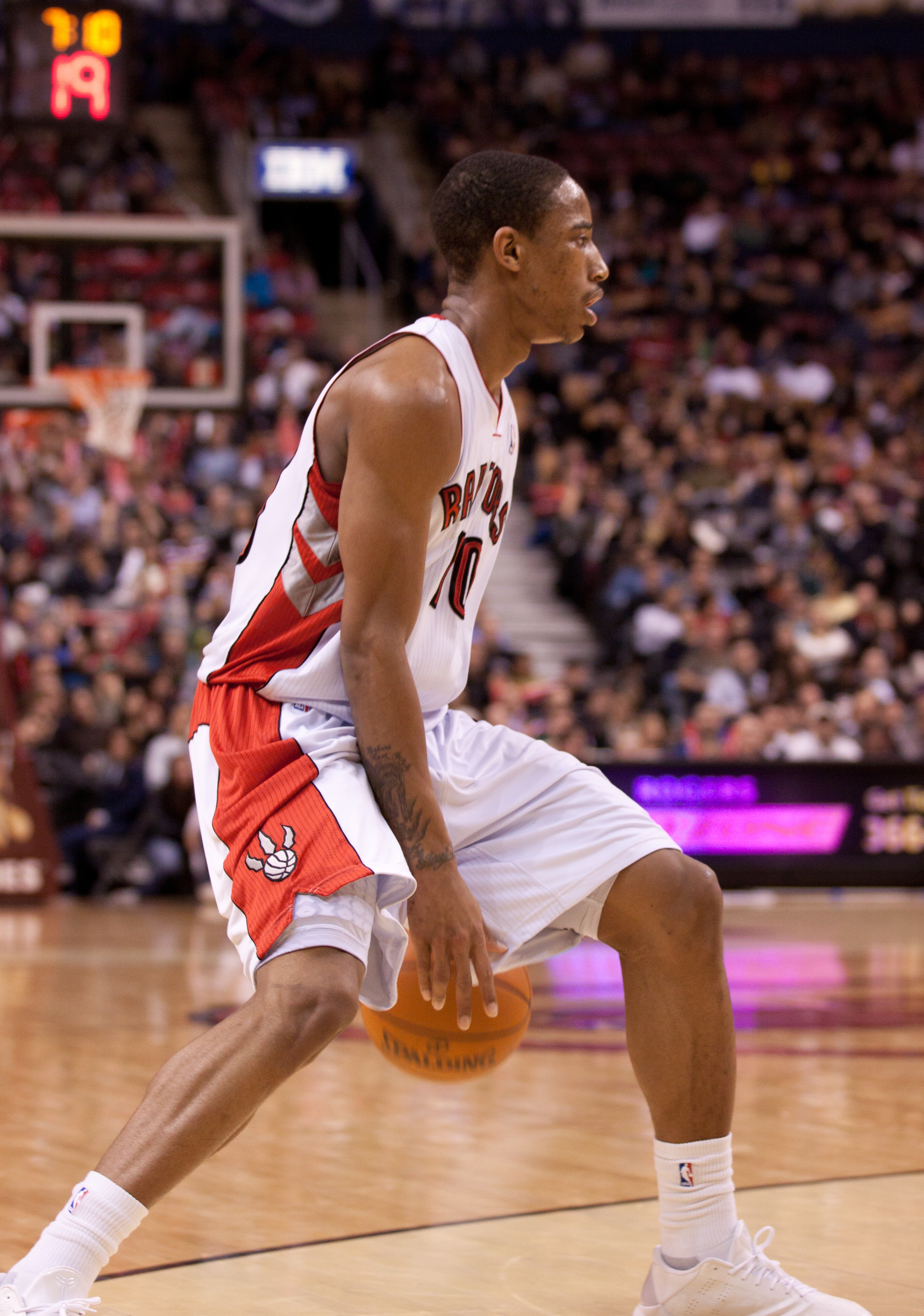 What a difference a month makes.
It just was on Valentine's Day that Toronto basketball enthusiasts and even casual fans snapped up tickets to sell out the Air Canada Centre to witness the phenomenon of Jeremy Lin that had taken the NBA by storm.
At the height of Linsanity, with the ball in his hands, Lin calmly drained a game-winning three pointer with a half second left to play. He and the Knicks were on top of the world.
Things have since changed with the Knicks as Mike D'Antoni resigned following a six-game losing streak. Under Mike Woodson the team turned its game around and rattled off five straight wins, which included roughing up the Raptors 106-87 at Madison Square Garden on Tuesday. The game saw both teams show some hostility towards one another as the Knicks pounded the Raptors from the opening tip.
The Raptors took that loss personally and came out of the locker rooms with solely revenge on mind. On Friday night, with another sold-out crowd on hand, the Raptors got payback by coming out with a fast start and playing the sort of physical game that Knicks used against them. Along with a zone defence, New York was overwhelmed as Toronto cruised to a 96-89 win on its home court.
"It was good to see, especially after the spanking they put on us down in New York," said Raptors Head Coach Dwane Casey. "I was really proud of the way our guys came back. They really threw some haymakers at us throughout the game. Instead of folding, we really dug in and fought back."
"Everybody who played in the game came in and made a physical play. That's what we were looking for. They physically out played us in New York last game."
Added Raptors forward Gary Forbes, "They kicked our butt in New York the other day and coach pretty much reiterated how we got punked and had to come in here and protect our home court and we played with a chip on our shoulder."
At the scene where he played a hero and arguably his best game, Lin returned and had his worst outing this season. The point guard was only able to muster six points in 3-of-9 shooting and four assists. Lin addressed a throng of media after the game and looked frustrated.
"They did a good job defensively, took us out of our rhythm, gave us something we haven't seen in a while, we didn't hit shots and we passed up open shots," said Lin who was booed loudly during the game, but did manage a few cheers as well.
"It was just a tough night. We came out flat and they came out with a lot more urgency and a lot more energy."
"Me personally and as a team we kind of passed the ball around the outside a lot. We didn't necessarily attack as much as we should have…I didn't do a good job of coming down fast enough, attacking fast enough and really putting pressure on the defence."
Woodson talked to his team about the Raptors playing zone defence but the Knicks were all surprised that it was used for most of the game.
"That zone caught us off guard," said Knicks centre Tyson Chandler who had a game-high 11 rebounds. "I think that really knocked a lot of our rhythm out because we were really stagnant and we weren't pushing the ball. Because of that we were kind of walking on both ends of the floor. Credit to them for surprising us with the zone but it is something we have to make adjustments to."
De-railed
Earlier in the day the Raptors waived Rasual Butler so that he could potentially sign with a playoff bound team. And with Jerryd Bayless not dressing due to a left hip pointer – an injury suffered against the Knicks in New York on Tuesday – the Raptors were left with just 11 active players on the bench.
Raptors came out with a big start as Andrea Bargnani and DeMar DeRozan paced the offence accounting for 18 points to lead 25-16 after a quarter. Toronto opened up a 12 point lead before the Knicks went on an 8-0 run and closed the gap to 39-36 with a buzzer-beating three pointer to end the half.
The Raptors responded with a big third quarter and outscored the Knicks 31-17 and entered the final 12 minutes with a comfortable 70-53 lead. New York was able to cut into the lead and closed to within 10 before Toronto was able to hold on and pull away with seldom-used Solomon Alabi capping off the game with a dunk.
DeRozan scored a game and season-high 30 points but had a scare late in the fourth quarter. The guard collided with teammate Jose Calderon, fell down, got up quickly and hobbled quickly straight to the locker room. Many held their breaths fearing the worst, but it was revealed after the game that the injury wasn't as serious as first thought.
"He tweaked it and I think it scared him more than anything else," said Casey. "He's a tough kid and he's going to be OK."
Said DeRozan after the game, "I came down and I tweaked my ankle a little bit. It was just a little scare…it's a little sore right now and I just had it treated, try to get it ready for the game tomorrow."
Bargnani added 21 points and seven rebounds while Forbes came of the bench to score 19 points, 14 of which came in the final quarter on 7-of-7 shooting. Calderon had a horrible shooting night going 0-for-10 but recorded a game-high 10 assists and distributed the ball efficiently the entire game.
Amar'e Stoudemire had a team-high 17 points, Steve Novak came off the bench to score 15 and Carmelo Anthony pitched in with 12 points.
The Raptors will be in Chicago Saturday to wrap up its season series with the Bulls (0-2) before returning home for a five-game home stand. Tipoff is at 8 p.m. ET at the United Center.
To follow me on twitter click HERE
Photo courtesy of JP Dhanoa

Download or stream
the 500 Level podcast with co-hosts Aman Dhanoa and Ben Trattner as they discuss news, opinions, and views on Toronto sports from the Upper Deck. Leafs, Raptors, Jays, Argos, TFC – nothing is off limits. It's good to be a fan!
You can publish this article on your website as long as you provide a link back to this page.