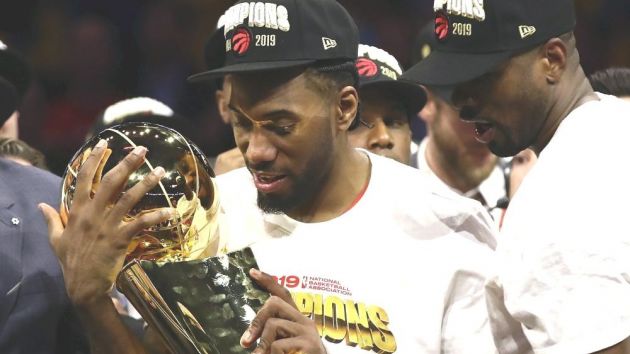 Game six of the National Basketball Association (NBA) Finals, which saw the Toronto Raptors' clinch their first championship title, was Canada's most-watched TV programmes this year, according to the league.
The Raptors' game six victory in California against the defending champions, the Golden State Warriors, drew around 8 million viewers in Canada, also marking the most-watched NBA game in Canadian TV history.
Those figures contributed to the 56 per cent of the Canadian population who tuned into some or part of this year's NBA finals, according to the league.
Golden State Warriors add Chase Center to Ticketmaster deal
In total, the US and Canadian audience for the finals was up 11 per cent on combined viewership for last season's championship series that saw the Warriors defeat the Cleveland Cavaliers to claim back-to-back championships. Each of the series' six games were in Canada's top ten most-watched games this year.
As well as record TV ratings, the NBA's online merchandise sales were also up more than 80 percent from the previous record set when LeBron James helped lead the Cavs past the Warriors in 2016, and more than 100 per cent up on sales following the Warriors' sweep of the Cavaliers last year.
In US ratings terms, for the entire playoffs ABC/ESPN averaged a 5.1 overnight, up slightly from a 5.0 the past two post-seasons. The broadcasters also averaged a 2.4 overnight for the regular season and playoffs this season, up slightly from a 2.3 for the complete 2017/18 season.