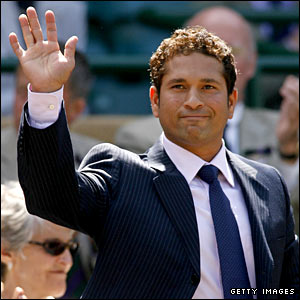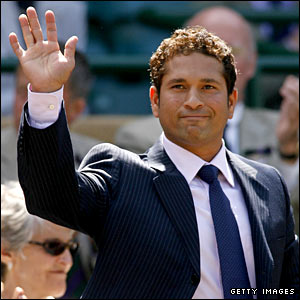 A fairy tale situation awaits Sachin Tendulkar: Completing his 100th international century in Tuesday's Test against the West Indies on his home turf — the Wankhede Stadium. There is enough reason to believe that the next Test being held in Mumbai will add more pressure on Tendulkar to achieve the milestone, imminent since the World Cup earlier this year. But the master batsman did not show any trace of anxiety when he spoke to MiD DAY here in Kolkata where India beat West Indies in the second Test inside four days.
"I am not thinking about that. I feel it (100 hundreds) is just a number. I am thinking about playing good cricket. I am enjoying my game," said Tendulkar, who missed out on the milestone by 26 runs in the second innings of the opening Test in Delhi. In Kolkata, he was dismissed for 38 in India's only innings.
"I know everyone's talking and thinking about my 100th century. I want to be relaxed and let cricket decide its own course. I am not rushing into anything; just concentrating my normal game." International cricket's senior-most player cannot understand the hype surrounding his 100th international century, a major feat notwithstanding. "I'm under no pressure, but I want to say something: When I got my 90th international century, nobody said anything. Even before my 99th century, nobody said anything, so why now? I don't understand," he emphasised.