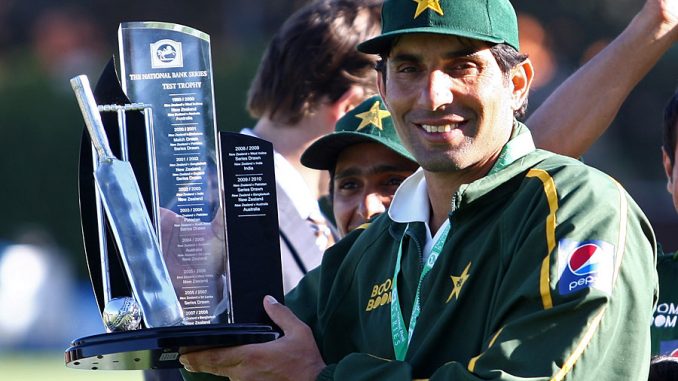 Pakistan captain Misbah-ul Haq is hoping to win the Twenty20 match against Sri Lanka on Friday to lift their rankings and give them a clean sweep of the series after their Test and one-day victories.
Pakistan, the 2009 World Twenty20 champions, have lost 13 of their last 24 matches in the shortest form of the game which plunged them to seventh in the inaugural Twenty20 rankings released last month.
But Misbah said he was confident his team would continue to improve after beating Sri Lanka 1-0 in three Tests and 4-1 in the five-match one-day series.
Misbah said the one-day series win excited him.
"It was an outstanding performance by the team," said Mishab after his team's narrow three-wicket win in the fifth ODI at Abu Dhabi on Wednesday.
"I am confident that we will put our best in the Twenty20 to improve our ranking."
Misbah, who has now won nine of the 10 one-day internationals since taking over as limited over captain in June, said they aimed to improve with every match.
"It is good to beat a top-ranked side 4-1 and I am very happy because my team is improving and performing so well. The goal is to improve day by day and we want to extend the victory sequence," said Misbah.
The victory lifted Pakistan to fifth in International Cricket Council one-day rankings.
Article viewed on Oye! Times @ www.oyetimes.com