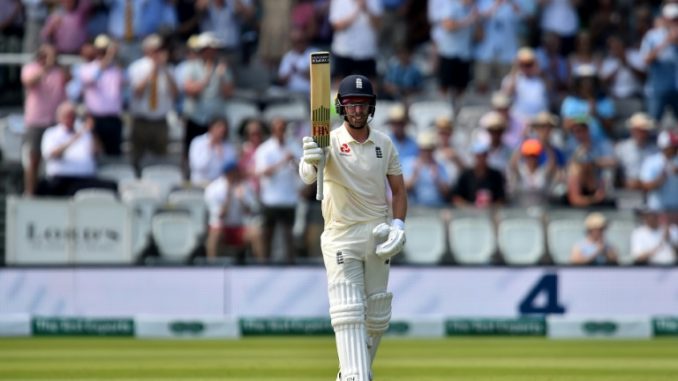 Ireland's hopes of pulling off an upset win over England in their one-off four-day test match came to a shattering end on Saturday morning (NZ time).
Chasing 182 at Lord's for victory in just their third test match, Ireland were instead obliterated for just 38 – the seventh-lowest test total in history, and lowest since New Zealand's record 26 against England in Auckland in 1955.
Chris Woakes and Stuart Broad took all 10 wickets to give England a 143-run win, a stunning turnaround after they were bowled out for 85 in the first innings – the lowest first-innings total to win a test for 112 years.
Chris Woakes took career-best figures of 6-17 in the rout at Lord's.
Woakes finished with a career-best 6-17 and Broad claimed 4-19, as the hosts needed just 94 balls to do their damage, which equated to the second-equal shortest completed innings in test history, 95 years since there had been one that brief.
Ireland had made a good start to the day when Stuart Thompson finished England's second innings with the first ball of the morning, bowling Olly Stone to dismiss the home side for 303.
After a second rain delay of the morning, Ireland began the chase under floodlit murky skies by getting to 11-0 in four overs, before the demolition kicked into gear.
Opener James McCollum was the only player to register double figures (11), with eight being the next best score and three ducks and zero not out featuring on the scorecard.
England's Jack Leach was named player of the match for his stunning 92 when promoted from No 11 to open the second innings as a night watchman.