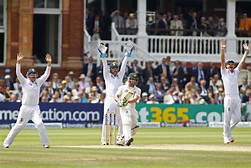 Indian Premier League, the most popular T20 league around the world is gearing up to host yet another season. The proceedings have just begun and we have the first official update, which concerns the auctions of players to play in the flagship annual tournament next year.
According to the latest BCCI release, auctions for the IPL 2020 season will be held on December 19th, 2019 in Kolkata.
This will be the first time that the IPL auctions will take place at a location different than Bengaluru. IPL auctions, for all the past seasons have been held in the IT city of India, Bengaluru.
This year's auction will be a small one, considering the fact that all the franchisees will be dissolved after the 2020 season and they will seek to build fresh teams ahead of 2021 season. This means, the auction in 2020 will be a mega auction where all teams will try to build their best teams from scratch and we could see some big names shuffling their sides and represent new teams in 2021 season. The last big IPL auction took place in January 2018, when franchises were allowed to retain five players before building new squads.
According to media reports, all eight franchises were informed on Monday that the trading window would close on November 14. The franchises were originally allotted INR 85 crore (US $12 million approx) to build their teams for 2020. Every franchise will also have an additional purse of INR 3 crore (US $425,000 approx) in addition to the balance in their kitties from the last auction.
Delhi Capitals have the biggest balance – INR 8.2 crore, followed by Rajasthan Royals – INR 7.15 crore, Kolkata Knight Riders (INR 6.05 crore), Sunrisers Hyderabad (INR 5.3 crore), Kings XI Punjab (INR 3.7 crore), Chennai Super Kings (INR 3.2 crore), defending champions Mumbai Indians (INR 3.05 crore) and Royal Challengers Bangalore (INR 1.8 crore).
If you are a die hard cricket fan and follow IPL, then you might be interested in knowing more about IPL cricketing odds and how you can earn through online betting offered by various online websites like 10Cric.