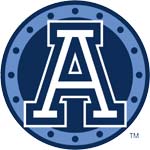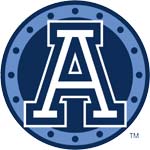 They have won the Grey Cup, the ultimate prize, for the past two years. They have led the East since 2008. And now, the Montreal Alouettes come to town to face the Toronto Argonauts in an East Division battle this Thursday, August 4 at 7:30 p.m. at Rogers Centre presented by Tim Horton's. The Argos need to avenge their loss in Montreal in Week 3 and carve out their place as contenders in the East.
Halftime will feature a special performance from over 100 alumni cheerleaders representing the 1980s, 1990s and 2000s. The ladies have been hard at work for several months and their routine is sure to be a fan favourite. As well, the 2011-12 Argos Cheerleaders calendar will be on-sale at the game. The calendar reflects the team's commitment to living a healthy lifestyle, through proper nutrition and training. Each cheerleader was photographed in workout gear, demonstrating different exercises that the ladies do on a regular basis. The shots feature different stretches and yoga poses, as well as weight exercises.
Timbits minor football will also scrimmage at halftime and the Mississauga Warriors have volunteered to sell 50/50 tickets for the Rotary Club of Toronto's Philanthropic Fund. Another treat is an alumni welcome by former Argos linebacker Michael Fletcher (2002-2008), who was named to the 2007 All-Time Argos team at linebacker.
Fans are encouraged to arrive early for the pre-game outdoor entertainment. Festivities begin at 6:00 p.m. outside of Gate 11 at Rogers Centre with inflatables, music, the Toronto Sun photowall, a Marc Angelo Foods barbeque and samples of poutine. Additionally, Jones Soda will be sampling product outside Gate 5.
After the game, See You on the Field returns. Fans can come down on the field to meet many of the Toronto Argonauts players and cheerleaders for autographs and photos. See You on the Field will also feature a screening of episode 2 of TSN's documentary series The Extra Yard: Inside The 2011 Argos. Following See You On The Field, supporters are invited to head over to the Official Post-Game Party at Jack Astor's, 144 Front Street West, to say hi to some of your favourite Argos players and the 2011 Argos Cheerleaders, presented by the Toronto Sun.