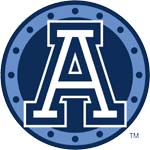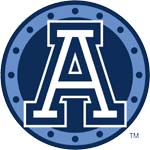 The Toronto Argonauts Football Club would like to congratulate RB Cory Boyd on being named CFL Offensive Player of the Week for his Week 15 performance in a win against the Calgary Stampeders. This is the second time in his career (Week 6 in 2010) that he's won this award.
Boyd ran, crashed and rumbled his way to a season-high 175 yards from scrimmage, including a season-high 18 carries for 148 yards (8.2 avg.) and a touchdown on the ground as well as 27 receiving yards. His rushing total tied for the second-highest single-game total of his career and his 13-yard touchdown in the first quarter was his fifth of the season, which ties him for first on the club.
Overall, it was his ninth 100 yard rushing game as an Argo which is the sixth most in team history, one behind Gill Fenerty who ran for at least 100 yards on 10 occasions. Dating back to 2010, the Boatmen are 8-1-0 when Boyd reaches the 100 yard benchmark. The club has a perfect 3-0-0 record in 2011 on the three occasions he's topped 100 yard in 2011.
Boyd is the Argos' leading rusher with 140 carries for 813 yards, 5.8 yards/carry. With three games left, he is just 187 yards away from his second consecutive 1,000 yard season, an achievement that would make him the first player in team history to realize back-to-back 1,000 yard rushing campaigns. He is the team leader in yards from scrimmage with 926.
Boyd and the boys in Double Blue will be back at home this Friday, October 21 at Rogers Centre. The Argos will take on the Edmonton Eskimos in their CFL Pink game at a special early kickoff time of 6:30 p.m. ET.