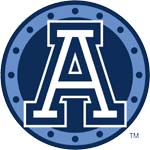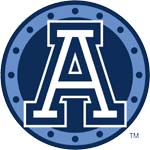 The Toronto Argonauts Football Club is thrilled to extend another key Canadian on its roster. Starting right tackle Chris Van Zeyl has extended his contract with the club through 2014.
Commented Argonauts' GM & Head Coach, Jim Barker, "We felt this year that Chris really came into his own and is now one of the top offensive tackles in the CFL. It was important for us to secure him for three years as he is the type of player we want to build our team around. He has an excellent work ethic and we believe he will be a leader on our offensive line as we continue to lay the ground work for long term success."
Van Zeyl became the Argos' starting right tackle in 2010 and, since then, he's started 29 of a possible 36 regular season games. He's been an important member of a line that led Cory Boyd to back-to-back 1,000 yard rushing seasons and led the CFL in net rushing yards in 2011. The 28-year old first joined the Double Blue in 2008 as a defensive lineman, the position he played in college, before converting to offence where he's played both guard and tackle for Toronto.
Commented Van Zeyl, "Toronto is where I want to play. This is the team that trusted me and gave me a chance to be something. I love having the support of my family and friends at home games, and I love playing in front of the fans here. This season didn't yield the results we all expected but I believe Jim Barker is filling the locker room with the right kind of people, with the right attitude and the type of chemistry that is rare at this level of play. I also believe that this team is on the right track to compete for the 100th Grey Cup at home in 2012."
A third round choice, 18th overall, by the Montreal Alouettes in 2007, Van Zeyl played four seasons for the McMaster Marauders. The Fonthill, Ontario native was a CIS All-Canadian as a defensive lineman as a senior, and a team captain.